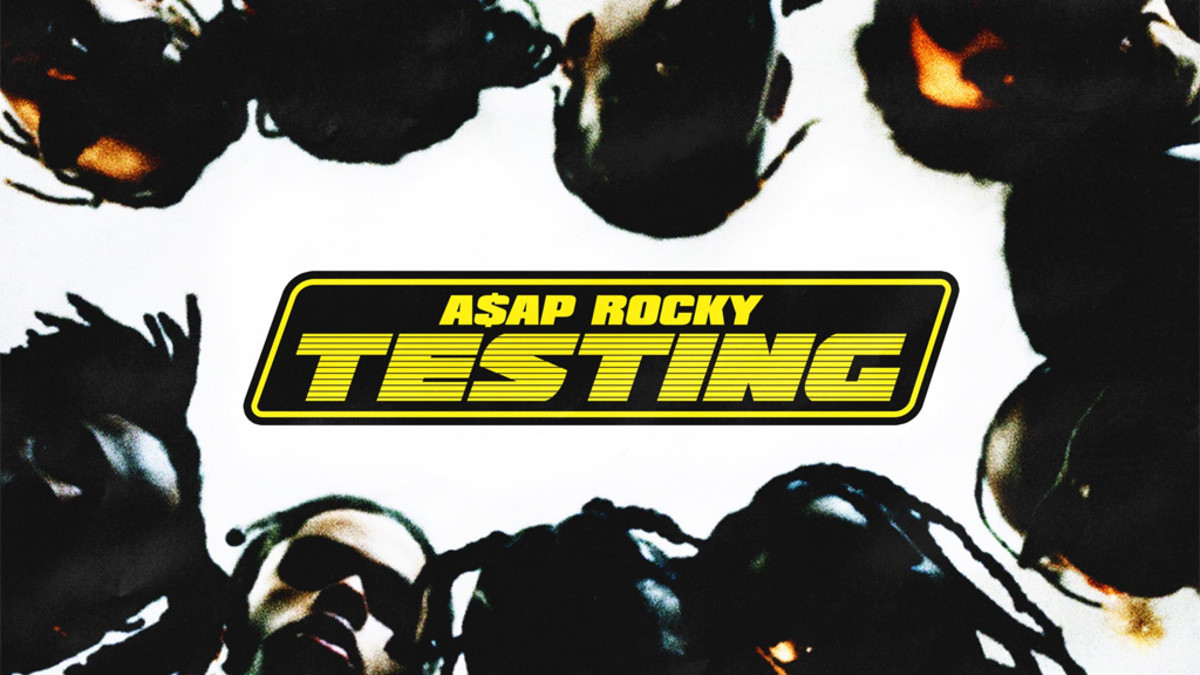 A$AP Rocky
TESTING
RCA Records
www.asapmob.com
---
Following last summer's release of A$AP Mob's Cozy Tapes Vol. 2, A$AP Rocky is back with TESTING. Hector Delgado and Rocky himself primarily produced the record, which is the latter's third studio album. Although it features several high profile features like T.I., Kid Cudi, Kodak Black, Juicy J, and French Montana, TESTING is a Rocky-focused album.
I found myself drawing comparisons to Drake's More Life, which was an artist's experiment in using their platform to highlight other artist's strengths (e.g. "No Long Talk" with Giggs, "4422" with Sampha, and "Get it Together" with Jorja Smith). TESTING, I think, has the opposite effect. Unlike More Life, Rocky's chosen collaborations on TESTING utilize others' sounds to highlight parts of his own. Some features aren't even credited on most streaming services, such as PlayboiCarti on "Buck Shots" and BlocBoy JB on "OG Beeper." Not highlighting BlocBoy's contributions seems like an odd choice to me considering his popularity from hits like "Rover," "Look Alive" and his dance sensation "Shoot". This is a different approach than most modern hip-hop albums, which largely see features take centre stage.
Kodak Black on "CALLDROPS" is on the phone. I went into the song expecting Kodak's usual higher/whiner flow, but as you wait for the feature to hit, it highlights Rocky's soft singing instead. I'm always a fan of smooth transitions on albums, and "CALLDROPS" excellently sets up "Buck Shots." This reminds me again of More Life, with the transition of the year in "4422" to "Gyalchester."
Juicy J on "Gunz N Butter" is distorted, with a quick sample from Project Pat (shout out to Three Six Mafia). This isn't Rocky's first throwback to the old school either. The song is very Juicy J; the bouncy beat threw me back to his classic Bandz a Make Her Dance. Rocky rides this distinctly Juicy sound well. "Brotha Man" features French Montana on the chorus, but his pitch is lower and quieter than usual, perhaps to compliment Rocky's voice. It took me a couple listens to realize French was on the chorus. Snoop Dogg comes from out of nowhere for another old school highlight.
On the flip side, a few songs take an opposite stance and focus on their feature. From the beat to Skepta's slang, "Praise The Lord (Da Shine)" is a grime song. "Fukk Sleep" fuses Rocky's smooth flow with FKA Twigs' mystifying voice. "Purity" focuses on Frank Ocean, with samples from the great Ms. Lauryn Hill.
My highlights? "Buck Shots" to start. It's catchy, the beat hits just right, and PlayboiCarti perfectly compliments Rocky. It's no wonder Carti brought out Rocky at this year's Rolling Loud Miami. "Praise The Lord" is a certified banger, and I have a soft spot for grime. FKA Twigs sends a chill down my spine on "Fukk Sleep" every time. "OG Beeper" with Blocboy's signature "Waaaarrdd" gets my stank face going.
TESTING is an interesting album. Rocky experiments with lots of different sounds, and a few songs stand out as hits. I'm curious about whether the album will have longevity. Will it stick around like LONG.LIVE.A$AP, or will it fade away like Cozy Tapes Vol. 2? In any case, it's a carefully put together piece of hip-hop and I recommend it.