BREAKING: Chemical spill causes shut down of chemistry building
Nathan Fung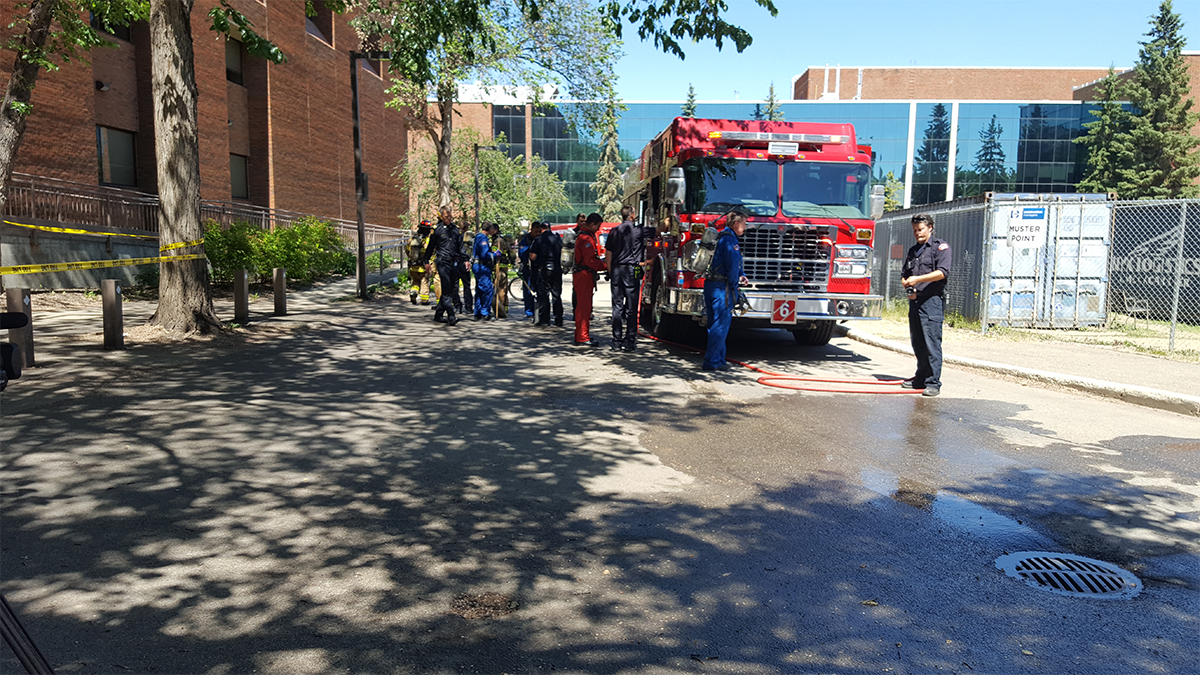 A chemical spill on the fifth floor of the Chemistry Centre at noon led to the to the building's closure as Edmonton Fire Rescue was called to the scene at the University of Alberta.
Reg Axani, a captain with Edmonton Fire Rescue, said students were relocating chemicals from one lab to another on the fifth floor when a container of bromine was knocked over. In its liquid form, bromine is harmful to human tissue, but it evaporates quickly into a gas that irritates the eyes and throat which causes respiratory problems if inhaled. Axani said that about a hundred people had to be evacuated from the entire building.
While no one was hurt from the spill, about five or six students who were in the vicinity of the spill had to be checked by Emergency Medical Services, who confirmed that none of them suffered any health issues from exposure to the spill.
"They checked them all, their vitals and everything, their breathing, whether they were having any irritation in their respiratory system or anything like that," Axani said.
The U of A's Twitter account put up a notice of the spill at 12:20 p.m., adding that the spill posed no risk to the other parts of North Campus. University employees were present at all the entrances to the building to redirect students as the spill was being cleaned.
Two fire trucks and an ambulance were parked outside the east doors of the Chemistry Centre as students and staff waited for the evacuation order to be lifted. They were let back into the building at around 1:35 p.m. but the room on the fifth floor of the building where the spill occurred will be closed for the rest of the day for further clean-up.
"The situation has been mitigated now," Axani said. "We've had a discussion with the chemists up in that area, they're going to continue [with the clean-up] but for now everything's been neutralized."