U of A Marching Band fosters campus music community
Haley Dang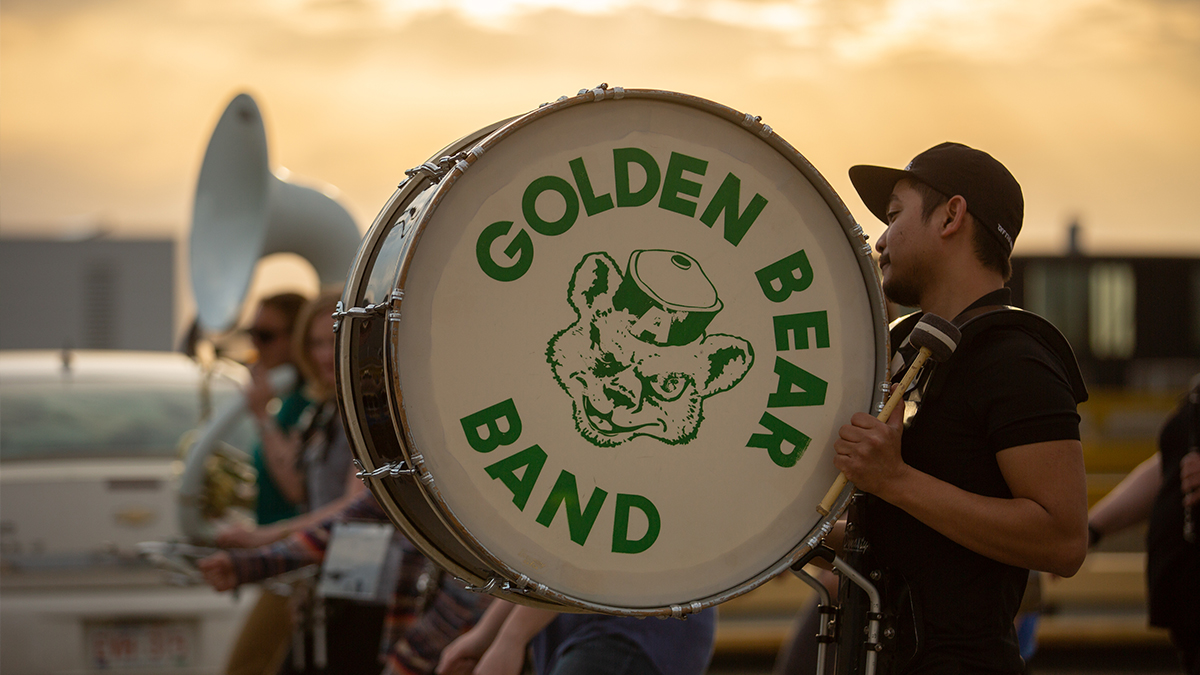 Until Tom Dust founded the University of Alberta 21st Century Marching Band in 2016, there hadn't been a marching band on campus since 1968.
U of A students can play in the band as an accredited class, and community members are also welcome to join. Only together for May, the band practices twice a week and marches in three parades. Conductor Tom Dust, who is finishing his 29th year as a U of A secondary music education professor, started the marching band with 12 members and now conducts over 50. Dust says he had lots of fun playing in a marching band as a boy and seeing people's excitement over marching bands during his graduate studies at Indiana University.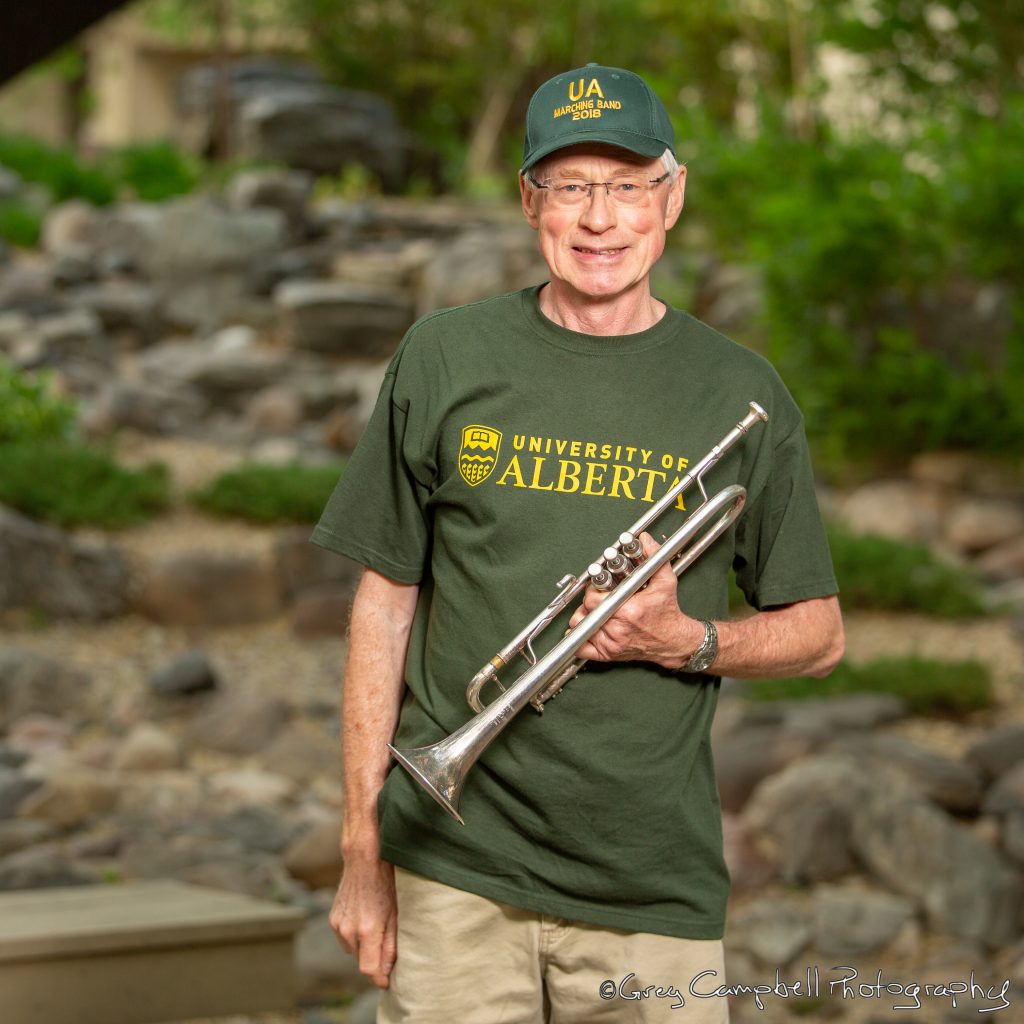 "Everyone loves a parade," Dust says. "I think that's part of the [band's] appeal: you're on parade!"
According to Dust's research, one of the first bands on campus was a military marching band sponsored by the Canadian Officer Training Core (COTC). Later, in the 1960s, the Student's Union sponsored the student-led University of Alberta Golden Bears Marching Band. Dust says the Students' Union also paid for a concert band and jazz band until 1968, when they gave up on the band business and gave their instruments and equipment to the Department of Music. Dust says the 21st Century Marching Band's first set of drums came from the 1960s band.
The band consists of members of all disciplines, ages, and musical abilities, ranging from junior high students to recent master's degree graduates. Dust says his high school daughters, who play in the band, started bringing their friends—and their friends started bringing more friends.
"I am blown away by how excited the high school kids are that are in the band," Dust says. "I just never thought that would be the case."
According to Dust, many people join to practice their instrument or have never been a part of marching band before and see it as a fun opportunity. Jennifer McFarlane, a recent Masters of Elementary Education graduate, joined the band three years ago to learn the trombone. McFarlane's fiancée also plays trumpet in the band.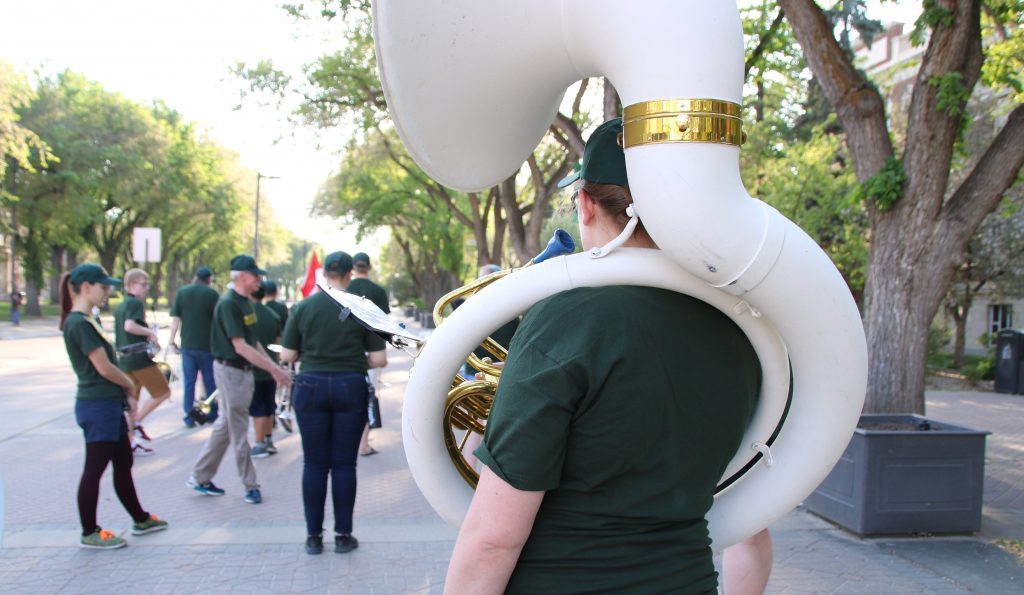 "I thought, 'Well, I've never played a trombone before, [so] I'll sit in the back and mess around,'" McFarlane says. "But no, in marching band, the trombones are at the front because you will hit somebody with your slide if you're behind anybody else. Now I'm front and centre!"
Dust conducts the marching band on top of his professorial duties, though he hopes the university can someday hire a full-time band director to conduct the band year-round.
"I've got high school students who [have] introduced themselves as future university of Alberta students [in band meetings],"" he says. "I love that sort of community aspect that I never planned; it just happened. I would like it to stay that way."