U of A students react to Greyhound route closures
For some students, Greyhound was an easy way to visit family outside Edmonton
Nathan Fung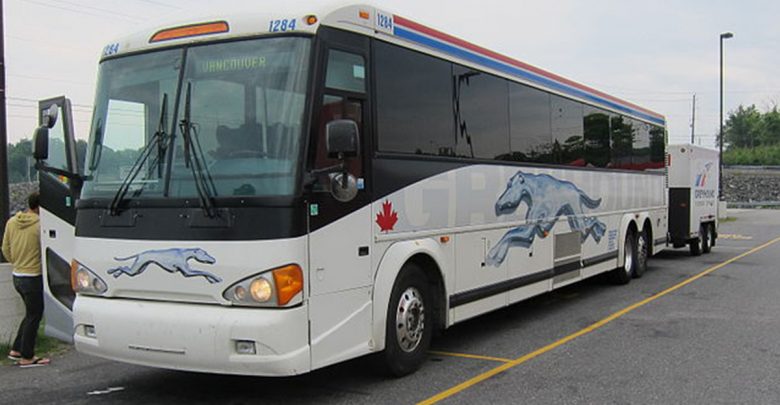 Following Greyhound Canada's announcement that they're pulling away from the prairies, a few University of Alberta students are wondering how they'll be travelling from Edmonton to visit their families.
On July 9, Greyhound announced that all routes in Alberta, Saskatchewan, and Manitoba will be ending after October 31, 2018. Afterward, the only service in the region is a route from Vancouver to Seattle operated by the company's U.S. operations. An email sent out to Greyhound customers said the move was due to a sustained drop in ridership.
"This has been a difficult decision for us, but we've seen ridership drop consistently since 2010 and continuing service on the affected routes has become unsustainable," the email said.
For second-year anthropology student Alexis Jones, the termination of Greyhound routes is an inconvenience as she used Greyhound for the trip to and from home in Moose Jaw, Saskatchewan during Reading Week last year. Once Greyhound ends their routes in October, Jones said she'll have to look at alternative forms of travel.
"I could have my parents drive me or I can take a plane, but I'd rather just take a bus there," she said.
Emma Jones, a third-year political science student from Calgary, said she's "pretty devastated" by the announcement. With a trip from Edmonton to Calgary costing around $30, Greyhound was an affordable way for her to visit home when she needed to.
"It's a really valuable service, especially for students. I think there's a pretty significant amount [of students] who live in Edmonton and want to go back to Calgary," she said. "One time I was sick and I booked a last minute Greyhound ticket to go home and have my parents take care of me."
According to the 2017-18 annual report on undergraduate enrolment, 24.9 per cent of domestic undergraduate applicants to the U of A hail from areas in Alberta outside of Edmonton, and 8.6 per cent of applicants are from the rest of Canada.
Emma said she'd use Greyhound about once every two months, sometimes to see her parents, as well as to travel to debate tournaments in other provinces when she was a vice-president in the U of A Debate Society.
But with Greyhound ending their routes, Emma said she'd look into other services like Red Arrow, with tickets from Edmonton to Calgary costing around $70, or Ebus which costs about $40. She also feels she might end up travelling less as a result of the service termination.
"The fact that it was so easy and so affordable was why I would do it so often, so I'll probably use Red Arrow when I'm home, but I'll be going home less often," she said.