2018 Fringe Review: [title of show]
Metatheatrical musical is love letter to artistic process
Abigail Laforest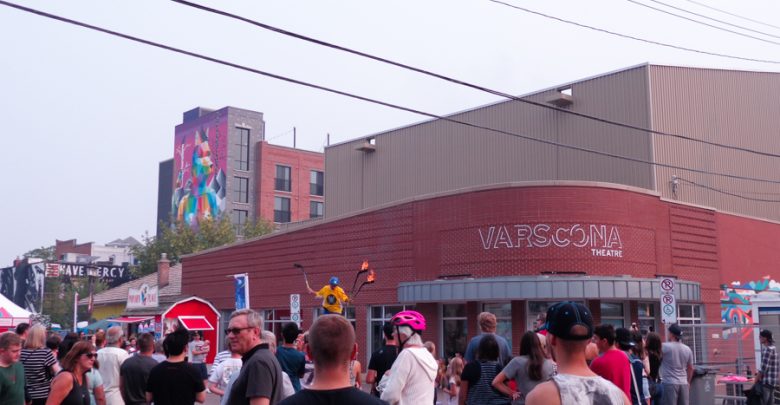 [title of show] is a charming, casually constructed musical that highlights the trials and tribulations of the artistic process.
With music and lyrics by Jeff Bowen and a book by Hunter Bell, the script is a love letter to musical theatre with references to "Mamie Duncan-Gibbs" and "Got tu Go Disco." Yet [title of show]'s sparkling energy makes it much more than simply a metatheatrical joke.
Steven Sobolewski's set of four chairs, two desks, and a turkey burger underpin unpretentious portrayals of new friendship ("What Kind of Girl is She"), self-doubt ("Die Vampire, Die!"), and of course, theatre "realness" ("Nine People's Favorite Thing"). Karina Cox's heartbreaking rendition of "A Way Back To Then," inspires the audience to never lose sight of passion and purpose. Bella King's rendition of "Die Vampire, Die!" personifies and relates the anxieties of pursuing one's goals. And the show's ambiguous title itself reflects the spontaneity of life's happenings.
Sydney Parcey's sharp choreography further addresses life's spontaneity and directly contributes to the show's buzzing, witty energy (courtesy of director Molly MacKinnon). However, the show would have shone brighter if the restrictive size of the stage had not contributed to exit and choreography fumbles.
From the show's humble festival beginnings to 10 YouTube videos claiming the path to Broadway and a Tony Award, [title of show]'s musical within a musical illuminates the pains of artistic creation and the joys of theatre.