Citadel to retire Tom Wood's "A Christmas Carol" this December
New adaptation commissioned for 2019/20 season
Jonah Dunch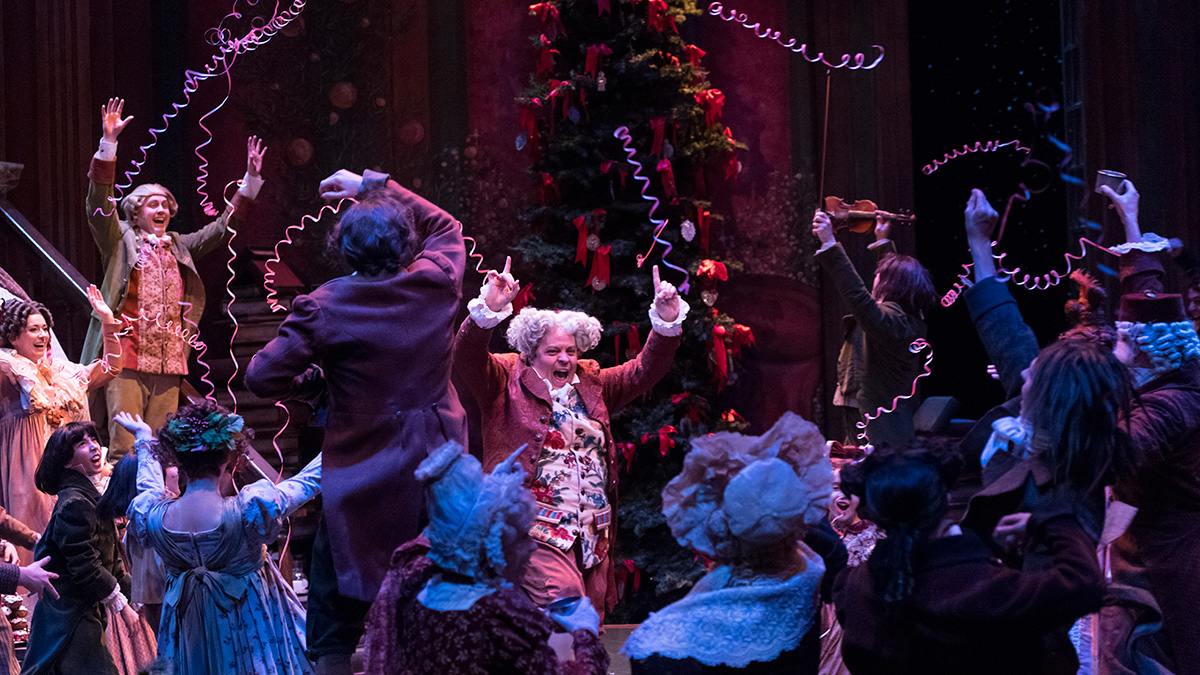 After 19 years of Tom Wood's adaptation of A Christmas Carol, The Citadel Theatre plans to send it the way of Jacob Marley — to its grave.
The Citadel's production of A Christmas Carol has charmed audiences since the November of 2000 when then-Artistic Director Bob Baker directed the inaugural run of Wood's treatment of Dicken's holiday classic, in which Wood himself starred. Now, new Artistic Director Daryl Cloran says the regional theatre company is commissioning a fresh, contemporary adaptation for next year's season, which will mark 20 years of their A Christmas Carol tradition. Cloran says the 20th anniversary will be an appropriate occasion to tell the story from a fresh angle.
"It's a chance for us to reflect some contemporary sensibilities into the work," Cloran says.
As both Cloran and new Executive Director Chantell Ghosh recently took the reins from longtime leaders Bob Baker and Penny Ritco, respectively, Cloran says the change to a new production is partly motivated by the change in administration. Under the new regime, Cloran says he intends to move The Citadel's work in line with contemporary theatre practice, with the values of innovation and inclusivity.
"I think there's something really great about giving a new opportunity to new storytellers and new artists to reimagine what that story [of A Christmas Carol] means to them," Cloran says.
The Citadel has begun design work and have chosen a playwright for the new adaptation, who has written a first draft. But Cloran's team will save that news for the 2019/20 season launch in order to focus on the outgoing production. In the meantime, The Citadel is starting to organize a number of events to celebrate the final run, including a "Dickens Fest" with a Christmas market and Victorian-style activities to coincide with A Christmas Carol and the company's other holiday offering this year, Miss Bennet: Christmas at Pemberley.
The curtain will fall on Wood's adaptation this winter, running November 30 to December 23. To celebrate the strength of Edmonton's theatre community, Cloran says this final run will feature an entirely Edmontonian cast, which is a first for The Citadel. Cloran says A Christmas Carol's director, Wayne Paquette, went out of his way to auditions in Edmonton and connect with local artists.
"In the two years that I've been here, I've discovered what a talented community this is," Cloran says. "That's something that we can really showcase as part of our own unique production of A Christmas Carol that's very much for this local community."
While Cloran won't guarantee that the future production will feature a 100 per cent Edmonton-based cast, he does think "we should be celebrating local performers" with A Christmas Carol, given its longstanding place in Edmonton's theatre scene.
"I think we will always put Edmonton artists front and centre in all of our productions," Cloran says. "I think the majority [of A Christmas Carol's cast] will always be [local performers]."
Cloran says A Christmas Carol has always been a success for The Citadel. While Wood's adaptation "was written in a different time," it still brings in high sales and local families as the company's flagship production.
"This particular production could probably run forever," Cloran says. "It is a really gorgeous adaptation, really well told."