Sam Smith thrills Edmonton audience with bittersweet ballads
British singer-songwriter's falsetto resonates through Rogers Place
Adam Lachacz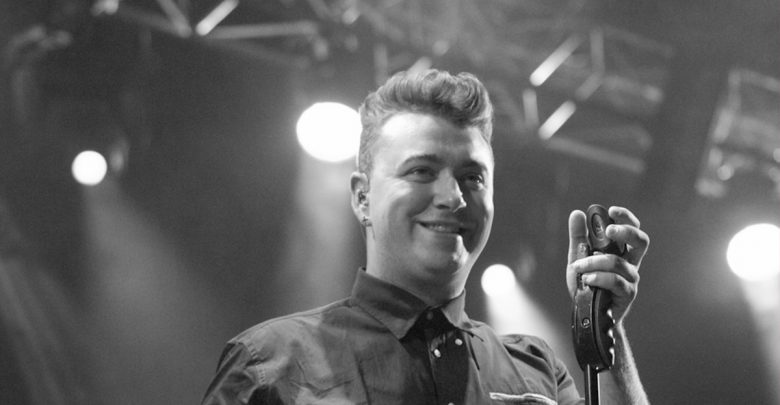 On September 12, 2018, Sam Smith entertained a nearly sold out audience in Rogers Place as part of his "The Thrill of it All" tour. For me, the thrill of it all was to hear his soft, yet resonating falsetto and emotional vulnerabilities in person.
Smith, a British songwriter and performer, first emerged onto the popular music scene as a genuine emotive artist with tinges of gospel. In his concert, he proved those descriptions to be completely accurate, hitting every single high note with a grace one could only envy.
"I'm very aware that my songs are a little depressing," Smith remarked after "Burning," the first song of his concert.
While slightly true, Smith's performance was quite the opposite. The night featured upbeat energy, two-stepping in the aisles, and, of course, some tender moments.
The relatively small stage was crafted in a simple manner: the shape of an isosceles triangle with the leading lines facing out towards the audience. Above was another lit-up triangle bisecting a large projection screen, coming to life in colourful harmony with the ambient mood set by the lighting. The simple set allowed the elaborate lighting to take centre stage with Smith's gorgeous sound.
Despite the smaller stage, Smith had enough room to maneuver gracefully. He was complimented by a small band of musicians and four back-up vocalists. Some of the best moments were when Smith and his band organically entered musical competitions with each other. The entire feel of the set was like a local jazz club, with vocalists and musicians easily riffing off each other during the instrumental segments.
The entire show was emblematic of the journey of a relationship. Quotes about love and its many hurts dazzled the stage in pre-show. Smith first emerged out of the darkness onstage seated slumped over in a wooden chair, exactly like the emblematic image of his tour. He began with songs like "Lay Me Down" and "I'm Not the Only One," playing the role of a man who just ended a relentless relationship. The turning point was the award-winning "Writing's on the Wall," where Smith, aided by a booming orchestral performance, told the story of someone who's risked it all to face the point of trusting another. He ended with the same image with which he started— only this time, Smith sat down with the satisfaction of knowing he'd reached a happier place of progression.
Smith's energy was infectious. It was hard to resist the temptation to move with the sweet tunes. The crowd in Rogers Place was on its feet for several numbers, bobbing their heads and swaying their hands to the beat of Smith's elegant tunes.
Noteworthy performances were Smith's stripped-down "One Last Song," powerfully evocative "HIM," and impressive "Pray." Smith definitely can dance, and he showed this during "Money on My Mind" and "Baby, You Make Me Crazy."
Overall, Smith left nothing to be desired but more time to hear his nuanced voice. Even those who are way too good at goodbyes would find it bittersweet to depart. He promised to return to Edmonton soon.