U of A student attends Nobel laureate conference
In June, MD-PhD student Michael Laffin was selected to attend the 68th Nobel laureate conference in Germany
Sol Herrera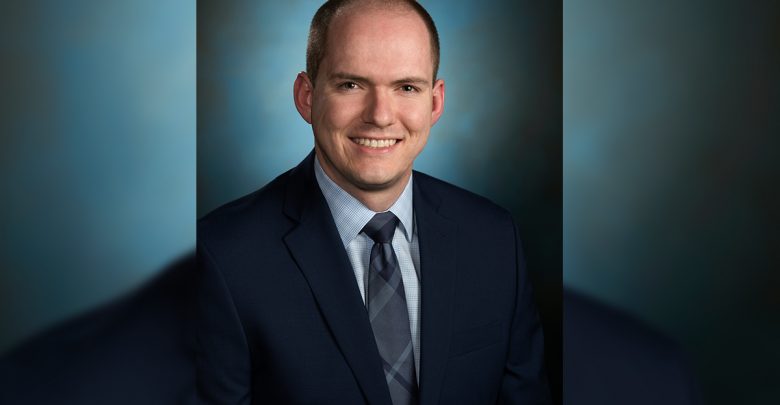 The next best thing to being awarded a Nobel prize as a young scientist is attending a Nobel laureate conference. At least, this was Michael Laffin's experience.
Laffin is an MD-PhD student and general surgery resident at the University of Alberta. This past June he was selected to attend the 68th Nobel laureate conference in Lindau, Germany.
Laffin was chosen after a long application process. He was first nominated by the Canadian Institutes of Health Research (CIHR), a federal health and medical funding agency. This occurred after he received one of their Vanier scholarships, a national award given to the top doctoral students in the country. After another selection process, Laffin then had to complete an application consisting of reference letters, a personal statement, and a resume with all of his publications.
"[I was] incredibly honoured to even be nominated by CIHR, and when I was selected to attend I was ecstatic," Laffin said.
The conference was held over five days and centred around physiology and medicine. The daily schedule consisted of a total of four seminars by Nobel laureates on their own topic or a related scientific topic. Time was also set apart for networking and discussions between the laureates and students, of which there were over 500 from all over the world.
Laffin's research focuses on Crohn's disease, a type of inflammatory bowel disease. This condition can be treated via surgical removal of the affected gastrointestinal portions, but the disease often returns. In his role as researcher, Laffin has investigated the genetic, immunological and microbial factors involved in this recurrence after surgery.
Laffin said the seminars and discussions were extremely productive and informative beyond the theme of physiology and medicine.
"[They have] certainly given me some new ideas for future projects, and more globally, not just my specific project, also for my development of a scientist as a whole," he said.
Another opportunity Laffin appreciated was the ability to interact with other physician-scientists, of which there were several amongst the laureates.
"Being both an excellent clinician and an expert researcher is very challenging, just on their own, so it takes a great deal of both personal dedication, but also institutional support and support from colleagues," he added.
Laffin's highlight from the conference was a lunch with Steven Chu, a physicist and former U.S. secretary of energy during the Obama presidency who won the Nobel Prize in physics in 1997. In particular, Laffin admired Chu's success within government and his scientific knowledge ranging from medical innovations to climate change and pipeline crises.
"It was fascinating to see the entire breadth of knowledge that Nobel laureates really bring to the world," Laffin said. "I was profoundly impressed."
It wasn't just the scientific knowledge shared that Laffin valued though, but also the experience of discussing medicine and research in a broader scope.
"I think that's really what this meeting was about," he said. "Because to be a leader, to be an excellent scientist, you need to look at details but also at the bigger picture, look at things holistically."