The Gateway Presents: Should we allow controversial speakers on campus?
The Gateway Presents' opinion division debates the merits and downsides of this hot-button subject
Andrew McWhinney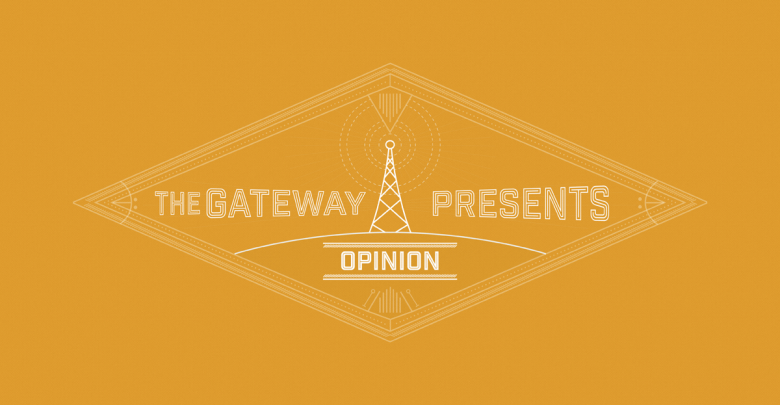 Podcast: Play in new window | Download
Subscribe: Apple Podcasts | Android | RSS
Originally aired on the September 21, 2018 edition of "The Gateway Presents" on CJSR FM 88.5 Edmonton. Hosted by our editors and featuring a wide variety of subjects, The Gateway Presents covers timely news-, opinion-, and arts and culture-related topics pertinent to students and to campus every two weeks. Listen live every second Friday at 5:00 p.m. here!
---
In recent years, the topic of free speech has become more and more salient and prevalent in public discourse. Free speech discussion has had particularly interesting developments on university and college campuses, where much of the conversation has settled around safe spaces, trigger warnings, and whether certain topics should be off-limits for discussion in classrooms and other campus spaces.
Out of these debates has come the call for campuses to deny certain controversial speakers from speaking on campuses, the rationale being that their ideas and talking points espouse harmful and hateful ideas and thus shouldn't be given a platform. Other students say such a move would silence free speech, restricting the exchange of ideas and thus defeating the purpose of academic spaces and discussion.
Who's right? Who's wrong? Atharv Vohra, a third year computing science student, Pia Co, a third year criminology student, and Dane Beliveau, a second year psychology student, sat down with me to discuss whether controversial speakers should be banned from university campuses. Throughout the conversation, the trio touched on issues such as the definition of "controversial," whether controversy is inherently good or bad, dialectical discussion in academia, and the ethics of free speech.
The verdict? Well, turns out nailing down an answer is a little more complex than one might think. As pointed out during the discussion, speakers can be controversial for different reasons; not all controversial talking points are necessarily harmful to individuals and their identities. Therefore, where do we draw the line? At what point does a speaker move from simply challenging the long-held views of an individual and causing them harm?
Ultimately, even with the fiery and polarized nature of the the free speech campus debate, the discussion we had ended up being a shining example of academic discussion on action. Take a listen below: