Album Review: Anderson Paak's "Oxnard"
Paak continues his funk-fueled musical journey virtually stumble-free
Andrew McWhinney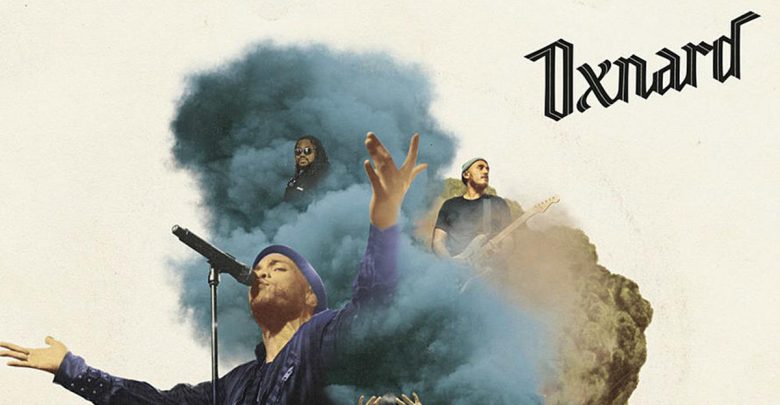 Anderson Paak
Oxnard
Aftermath Entertainment & 12Tone Music
http://www.andersonpaak.com/
---
California's Anderson Paak brings the funk with his new album, but he can't live up to the vibes he's brought on previous projects.
Oxnard is the third and final entry in what Paak is calling his "beach series" of albums, following 2014's Venice and 2016's Malibu, the latter of which received a Grammy nomination. Oxnard is the name of the city in which Paak grew up, and as such, a lot of the tracks focus lyrically on his often–rough upbringing.
Across the tracklist, Paak continues his practice of alternating between crooning and rapping, two things in which he exudes great technical skill. His voice has a particular rasp that fans know and love, one that adds charisma to his vocal performances and character to his artistic presentation.
Dr. Dre served as executive producer on this project, and it shows. The production is clean, with drums cleanly punching through the mix as backing instruments gently cradle the beats. It makes for a pleasant listening experience.
I do, however, miss the warm, analog production of Malibu, the slight imperfections of which breathed life into its soundscapes. Malibu's tasteful tape distortion carried with it an energy, an excitement, a crackling vibe that made me perk up and feel engaged even on slower tracks. Oxnard tries to emulate these vibes from Malibu, but ends up feeling more like a hollow shell of its predecessor, aping its style but failing to generate the same excitement.
This doesn't mean that the album is lacking bona fide slappers. Its first half starts off strong with disco funk-influenced bangers. One such standout, "Tints," sports groovy vibes and a solid feature from Compton rapper Kendrick Lamar (another favourite of mine).
Produced by the legendary 9th Wonder, "Saviers Road" is probably the best track on the album, in regards to both its production and Paak's execution. He flows smoothly and seductively over fat, shuffling drums, backed up by the occasional gospel choir interjection. The only thing holding this track back is its short length; it runs at two minutes and twenty-five seconds, waiting out thirty-six of those seconds before finally kicking in the beat.
Pusha T steals the show with his feature on "Brother's Keeper," opting for a more aggressive flow overtop of a guitar-laced beat that could've come straight off of his most recent project, Daytona. That said, the beat change in the final third is pretty, but doesn't fit with the tone of the rest of the track.
The rest of the tracks are good but unremarkable — with one exception. "Left to Right" is straight-up goofy, if only for Paak's deployment of an annoying Jamaican patois that just reminds me of Drake — and obviously not in a good way. It's especially painful for me as Paak actually takes care of and loves his son, unlike Aubrey with Adonis. Never do something like this again, Paak. It's embarrassing.
Aside from my personal hang-ups with production choices and a few stumbles here and there, this album is another strong showing by Paak. He continues to be a leader in the realm of neo-soul, adding some more diversity to the progressively stagnant atmosphere of contemporary rap.
I'll continue to religiously follow his musical outings, and if you need funk in your life (which you do even if you think you don't), you should too.