The Degenerate's Corner: Oprah hosting Jeopardy
Who would be better to revive and rejuvenate the legendary game show?
Tom Ndekezi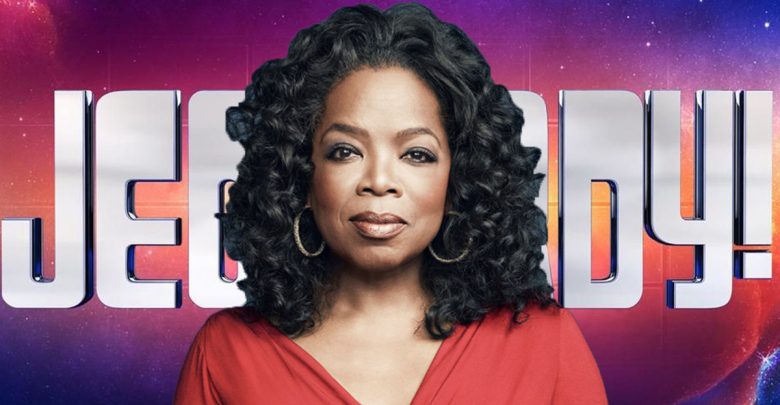 This isn't a literary exercise. This isn't a place where difficult ideas are confronted, or even a place where worthwhile information is communicated. This thing right here is about as close as you can get to a gutter on your webpage. This might just be the journalistic equivalent of the crunchy sock tucked under your eighth-grade brother's mattress. So while I hope some part of you enjoys what you're about to read, I'd strongly suggest that you disinfect after doing so.
Welcome to the Degenerate's Corner. Once a week we come together to examine the latest in pop culture, all through the obscure, legal-ish lens that is an online novelty bet. Maybe you're looking to see the odds of Doug E. Fresh replacing Tom Cruise as the face of Scientology, or you might just be curious about the likelihood of Vibranium being added to the periodic table. Either way, you're in the right place.
PLEASE READ THIS BEFORE PROCEEDING TO PLACE A BET OR ALERT THE AUTHORITIES: While the odds are real, our endorsement isn't. We don't claim any responsibility for losses or winnings resulting from a bet placed. Read this for your enjoyment, and think long and hard before trying to use these odds to turn your student loans into a down payment.
Oprah to replace Alex Trebek as host of Jeopardy (+4000 – MyBookie)
Earlier at this year's Golden Globes, Oprah Winfrey received the Cecil B. DeMille Award for lifetime achievement. What stood out about the moment wasn't her receiving of the award, but the acceptance speech that followed. Oprah didn't simply thank the press and her peers then walk off stage — instead, she delivered an impassioned defence of the media, told the gut-wrenching story of Recy Taylor, and lauded the strength of the women of the #MeToo movement.
Her speech was a hit, and not only in that ballroom full of applauding Hollywood A-listers. Twitter was set ablaze, NBC all but christened her the Messiah, and she became a 2020 presidential election favourite (22.00 odds),  all without an impromptu giveaway. There was a feeling that Oprah was about to do something to do big, and whatever it was, it was going to change the game. It's safe to say that becoming the next Jeopardy host wasn't that.
Let's make this clear — if Sony made Oprah the host of Jeopardy, it would be a move stronger than dropping a 25 per cent tip a week before payday. To go from Trebek, their mild-mannered but secretly savage long-time host, to the woman who built a following that could rival Jonestown — all from the comfort of a beige loveseat — would be the kind of George R. R. Martin-esque twist that trivia show fans just don't plan for. It's also a risk that shows like Jeopardy might have to take in times like these.
With the rise of streaming services, network television looks to be headed the way of the kerosene lamp, and with what's left of the game show universe slowly becoming a funhouse filled with Steve Harvey-shaped mirrors, it seems that the genre itself is moving away from Jeopardy and its old, uber-smart target audience. Jeopardy's expiry may be an inevitability, but it's up to the network as to how it will lay it to rest.
One option is to renew Trebek's expiring contract and let the show run until the question 'what is Jeopardy?' stops being rhetorical. They could also hire one of the other picks listed by oddsmakers, most of them news anchors, and rip the nostalgia right out of Jeopardy's ribcage. Or, they could shell out the hundreds of millions of dollars it would undoubtedly take to get Oprah on an early evening game show, and have her bring her rabid fans with her. Instead of fading away with a whimper, Jeopardy could be swallowed up by a sea of advertising money and wine moms in the force of nature that is Oprah Winfrey.