Comedian Henry Sir returns to Edmonton to record debut album
Sir wants to help foster the comedy scene in his hometown
Jake Gallant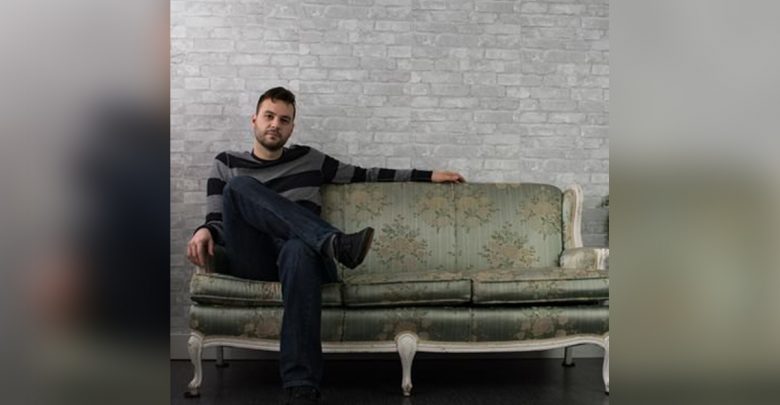 What: Recording of Chalant, a comedy album
Who: Henry Sir, Edmontonian stand-up comedian
Where: The Grindstone
When: November 16-17,  9:00 p.m.
---
This weekend you can have your laughter immortalized forevermore at the recording of Henry Sir's debut comedy album, Chalant.
Sir, a stand-up comedian, honed his craft in venues and festivals in some of North America's most renowned comedy locales, such as New York, Chicago, and Los Angeles. Yet he's chosen to come home to Edmonton to record his debut album due to a desire to do his part to aid the city's blossoming comedy scene.
Sir describes his comedy special, Chalant, as an unintentional response to the current political climate. That said, Sir stresses he's never intended to be a political comic, per se.
"I consider myself a very liberal guy," he says. "And a lot of my jokes are from a liberal angle, just talking about hypocrisy in liberalism. They really started resonating with crowds and I was enjoying telling these jokes a lot more than other jokes."
Sir is recording his album at The Grindstone, a venue he selected for its ability to maintain a feel of intimacy while allowing for a sizeable audience. As The Grindstone Comedy Theatre & Bistro, it's owned and operated by the local non-profit organization Grindstone Theatre. Founder and artistic director Byron Martin designed the venue specifically for the performance of stand-up, improv, and musical comedy. Sir's album is to be the first ever recorded at The Grindstone, though he anticipates it will be far from the last.
"I can see down the line not just Edmonton comics, but people from all over Canada coming to record albums there," Sir says, "because it really just is a perfect venue for a comedy recording."
Sir has attempted to craft an album that fans of all different approaches to comedy will enjoy, from jokes suited to underground comedy circuits to jokes favoured by older crowds and fans of more traditional stand-up. Chalant will be available on all major streaming programs. All profits will be donated to the Canadian Mental Health Association.
"Edmonton gets overlooked a lot because our comedy industry isn't as big as Vancouver or Toronto's, but we have a lot of really strong comics," Sir says. "I think the more we can do as comics to not wait for chances but create our own, [the more] we can showcase not just ourselves as comics, but also our city."