New Dean of Students initiative hopes to help students navigate mental health services
The initiative will provide supportive listening and help redirect students to services like counselling and tutoring
Nathan Fung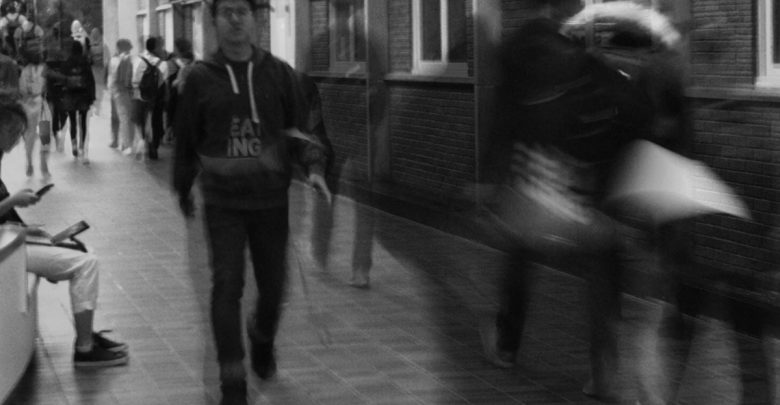 A new mental health service is being introduced to campus, one that aims to be more friendly for students who may be put off by the process of booking an appointment.
Developed by the Office of the Dean of Students, the service — called the ACCESS Outreach Team — consists of two social workers and two student affairs generalists. While the team does not specialize in any particular service — such as counselling or tutoring — students can speak to them about their concerns, and the team can refer the student to those services if they need it. The program started tabling late October and will be expanding to more locations.
As part of the program, the ACCESS Outreach team will be working from several locations and are currently tabling from 10 a.m. to 2 p.m. in CCIS on Tuesdays, Tory-Business atrium on Wednesdays, and the PAW social street on Thursdays. The group is also operating in residences, including Lister and East Campus Village, from 10 a.m. to 4 p.m.
Other tabling locations — including Cameron Library on Tuesdays and Rutherford North Library on Wednesdays — will be open from 4 p.m. to 8 p.m. However, the locations are subject to change once the team gets feedback from students. 
Chris Avelar, one of the student affairs generalists in the team, said students will be able to approach them to talk about "pretty much whatever they want." He added that the new service is meant to overcome the frustration some students feel when accessing current student services by helping them find what they need.
"Even just looking at the website and typing something up like 'counselling,' you get like six different hits that will lead you to six different things," Avelar said. "It gets frustrating and some people may not want to continue."
Sarah Wogelmuth, assistant dean of student life, added that one of the goals of the program is to prevent students from experiencing a crisis when problems build up over time. She added that with the new outreach team, they can "be out where students are" and identify problems early on. She also hopes the new initiative can reduce the workload from other services like counselling that face high demand.
However, if a student needs specialized help, Wogelmuth said the ACCESS Outreach team will be able to refer students to the service they require and can help them book appointments.
"If (a student) knows they need help, they don't have to decide 'Where do I need to go,'" she said. "They're triaged there (with the outreach team) and that entry point connects them to the appropriate support. It kind of takes the guesswork out and it's less intimidating."
Andre Bourgeois, Students' Union vice-president (student life), applauded the Office of the Dean of Students for the initiative.
"A lot of times, what we hear from students, particularly students on the margins or students that struggle, is that it's a barrier having to reach out to get help rather than having help come to you," Bourgeois said.
Avelar added that he hopes to engage students at these locations through non-conventional means and that students would open up more by maintaining a social environment.
As the ACCESS Outreach Team is a new pilot program, Wogelmuth said the team plans to evaluate their progress after a year to see what is and isn't working, or if the program is having an effect in reducing the demand for other services. She hopes that the program will become a permanent fixture on campus.
"Hopefully we learn a whole a bunch in the first year so that year two we're feeling we're that much more intentional," she said.