Poor design choices make Edmonton transit unsafe
If the city wants to ensure the safety of its riders, they should look beyond hiring security officers for stations
Kyle Monda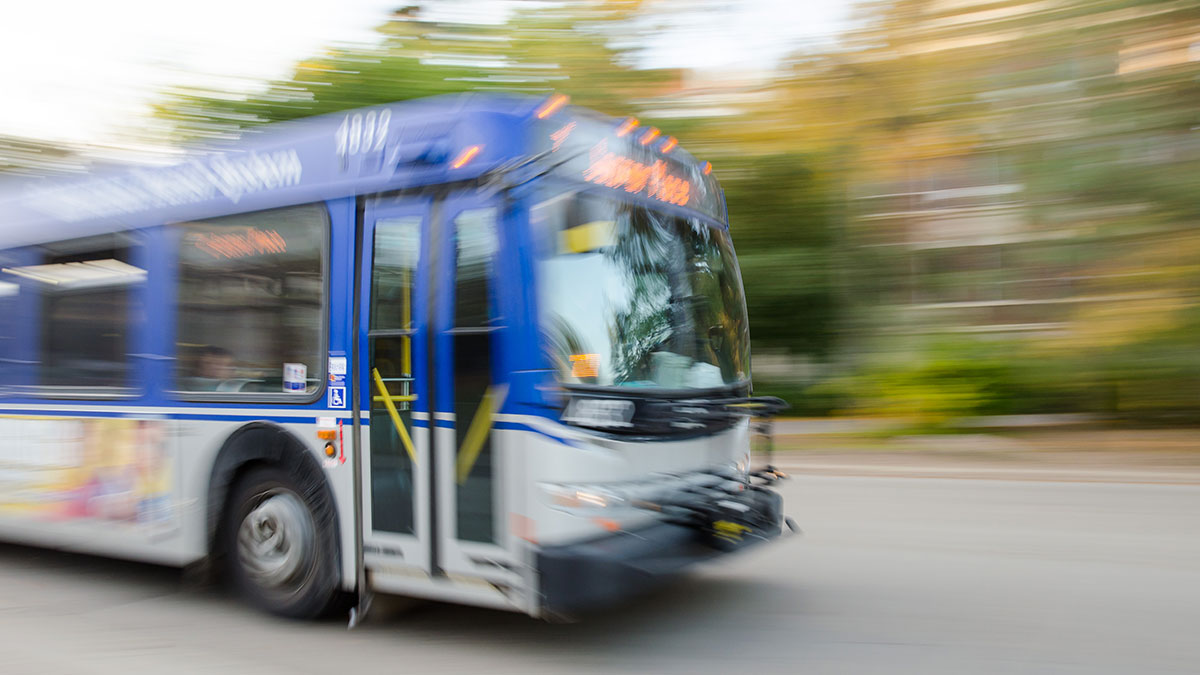 After multiple violent incidents at transit centres and LRT stations, city council has funded emergency security improvements in an attempt to keep riders and staff safe. While moveable shields for bus drivers are a welcome addition, dedicated security officers for stations are an expensive band-aid solution that won't address the design problems that cause the transit system to feel unsafe. Edmonton Transit Service (ETS) has failed to use basic principles of safety design that should be expected from a major Canadian transit service.
ETS lacks well-designed safety infrastructure found standard on other frequently-used transit systems. TransLink's SkyTrain system in Vancouver serves as a good benchmark, with stations featuring designated waiting areas with enhanced surveillance and lighting for more nervous riders. Said areas also have bright yellow safety cabinets that include printed information, emergency phones, and other safety equipment.
ETS stations feature no waiting areas or printed safety procedures, but they do have blue emergency phones. This would be fine if the ETS primary brand colour wasn't also blue, an amateur design mistake that causes the phones to blend in with other elements of the station and become difficult to spot in a crisis.
When onboard trains in Vancouver, riders have two choices to call for help. Yellow emergency strips located on the windows are silent alarms, which notify SkyTrain Attendants and Transit Police without activating any obvious onboard indicators. There are also speakerphones that allow passengers to speak to SkyTrain Control. This gives passengers the choice whether to openly call for help or silently wait until help arrives.
In contrast, all alarms on Edmonton LRT trains call the driver over the loudspeaker. If the crime is not visible on camera, the driver will usually make an announcement asking who pressed the alarm and waiting for a response. In situations where someone is being harassed or bystanders are witnessing a crime in progress, individuals would likely be scared of victimizing themselves by loudly calling out the perpetrator to the driver. Riders need the choice of a silent alarm to feel completely safe.
Finally, across the Vancouver transit system, riders have the ability to text Transit Police to covertly notify them of concerning situations. Passengers just need to text the vehicle number of the train or bus, and authorities are able to track their location in real-time. Edmonton only offers the ability to call Transit Watch. Ironically, ETS itself advises to not call for help "until you are a safe distance away (approximately 300 feet)." Traveling such a distance takes time, potentially too long of a time between observing a potentially dangerous situation and letting authorities know.
ETS insists their transit system is safe, but it's reasonable to doubt their assertions. Earlier this year, 34 teens were charged with 460 separate offences after a four-month-long crime spree on the LRT system. If ETS and Edmonton Police aren't even capable of keeping a small group of teens under control, it's doubtful whether they have any ability to manage serious criminal activity. Personally, I'm harassed on transit at least once a month, and I'm a tall white man. I can only imagine how bad it is for women and other groups that are more at-risk of harassment and violence. Transit Watch has never followed up on any of my complaints, and the operators usually sound like they don't care. Worse still, ETS's Transit Peace Officers have a questionable at best reputation in the community, and are known for arbitrarily abusing riders.
ETS needs to do much more to improve safety, but it should start with better-designed infrastructure.