What to watch: A preview of Edmonton's performing arts season
Looking to get cultured this year? Check out some of our top picks for theatre and dance in the city
Jonah Dunch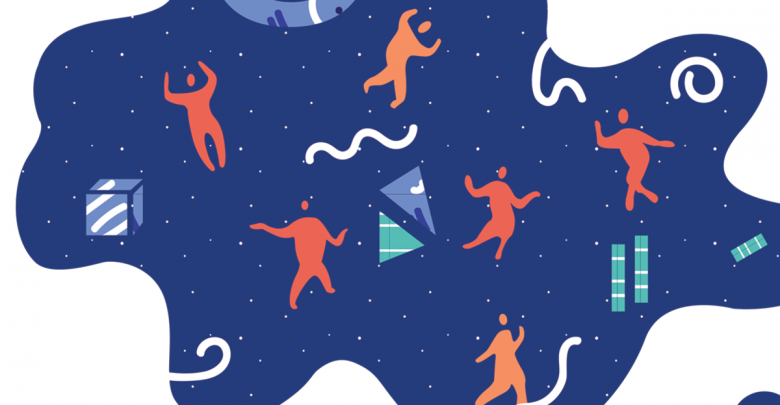 From quirky comedies to cutting-edge multimedia dance shows, Edmonton's 2018-19 performing arts season is full of opportunities to escape the confines of campus. Whether you're looking for lighthearted improv or incisive feminist critique, we've got you covered. Check out some of our top picks below.
Citadel Theatre
The Candidate and The Party
March 30­ – April 21, 2019
The Citadel's season highlight is Kat Sandler's The Candidate and The Party, a pair of political comedies featuring the same cast and characters, fictionally set months apart, but actually staged simultaneously. Throughout the evening, the actors will be running back and forth between two of the Citadel's venues to play their parts in both shows.
Theatre Network
The Empress & the Prime Minister
April 16 – May 15, 2019
Housed in The Roxy on Gateway, Theatre Network's 44th season is full of "stories of perseverance over ignorance." Our top pick is Darrin Hagen's The Empress & the Prime Minister, which tells the story of the nation-changing connection between then-Minister of Justice Pierre Trudeau and drag queen ted northe, on the 50th anniversary of Canada's decriminalization of homosexuality.
U of A Studio Theatre
Lenin's Embalmers
October 11 – 20, 2018
Featuring the work of drama faculty members, BFA and MFA students, and theatre professionals, Studio Theatre offers classic and contemporary drama in the Timms Centre for the Arts. Lenin's Embalmers, written by MFA playwriting alumnus Vern Thiessen and directed by MFA directing candidate Alex Donovan, depicts the foibles of two scientists tasked with embalming the Soviet leader's remains.
Northern Light Theatre
Origin of the Species
October 12­­ – 27, 2018
With the theme "A Woman's Body," Northern Light's season examines "the physical, psychological and emotional violence inflicted on women." In the season opener, Origin of the Species, a four-million-year-old female body comes to life when archaeologist Molly kisses her on the lips. Hijinks ensue when Molly smuggles the primordial "Victoria" back to England in Byrony Laverly's quirky and critical feminist comedy.
Fringe Theatre
Lake of the Strangers
January 22 – February 2, 2019
During the school year, the Arts Barns house Fringe Theatre's "spotlights." In January, U of A BFA acting alumnus Hunter Cardinal's new play, Lake of the Strangers, invites the audience on "a journey of two brothers finding each other and themselves" in a drama inspired by Nehiyaw mythology.
Mile Zero Dance
Digital Folk
November 8 – 9, 2018
Presenting avant-garde dance, interdisciplinary performance, and experimental movement art, MZD's season invites national and international artists to bring the artistic cutting edge to Edmonton. In November, Vancouver-based company Plastic Orchard Factory will erect Digital Folk — an art installation combining elements of interactive dance, music, costume parties, and video games — in the movement arts company's Spazio Performativo.
Shadow Theatre
Miss Teen
January 23 – February 10, 2019
In a season of daring tragicomedy presented in the Varscona Theatre, Shadow Theatre's season highlight is the world premiere of Michele Riml's Miss Teen, an incisive comedy about class warfare and family relationships on the battleground of a teen beauty pageant — featuring a cast of U of A alumni.
L'Unithéâtre
Ma Irma
November 21 – 24, 2018
In La Cité Francophone, French-language theatre company L'Unithéâtre is presenting Ma Irma, a heartfelt one-woman tragicomedy about a young woman exploring the death of her mother. Anglophones, have no fear: the production will project English-language surtitles (captions above the stage) on all but one of the performances.
Alberta Ballet
de.Vi.ate
February 22 – 23, 2019
For many readers, the word "ballet" may conjure images of tutus and tights, but Alberta Opera's de.Vi.ate promises "two hours of cutting edge, high octane choreography wrapped in riveting multimedia spectacle" at the Jubilee Auditorium. The triple bill program will feature powerful, athletic dancing alongside futuristic projection design inspired by the march of technology and video game aesthetics.
Ballet Edmonton
I'm Still Here
March 1­ – 3, 2019
Formerly known as Citie Ballet, U of A students may have seen Ballet Edmonton's advertisement at the HUB entrance to the university LRT station. In March, the company is producing I'm Still Here in Allard Hall's Triffo Theatre, a double bill of innovative new work by young Alberta-born choreographers Joshua Beamish (who has choreographed for the U of A) and Shay Kuebler.
Workshop West Playwrights' Theatre
Matara
November 28 – December 9, 2018
Workshop West's 40th anniversary season features the world premiere of U of A MFA playwriting alumna Conni Massing's Matara, which tells the story of an elephant keeper, a security guard, and a marketing executive burdened with fateful choices when a city zoo floods, placing the life of its star elephant in peril.
Edmonton Opera
The Misadventures of Count Ory
April 6, 9, 12, 2019
Though a night at the opera may seem daunting to undergrads, U of A students should feel at home watching Edmonton Opera's production of Rossini's The Misadventures of Count Ory, a raucous comedy featuring messy drama and wacky hijinks. The production stars tenor John Tessier, an assistant professor in the U of A's department of music.