Central Edmonton Arts & Culture Map
Our city's swankiest arts establishments and where to find them
Jonah Dunch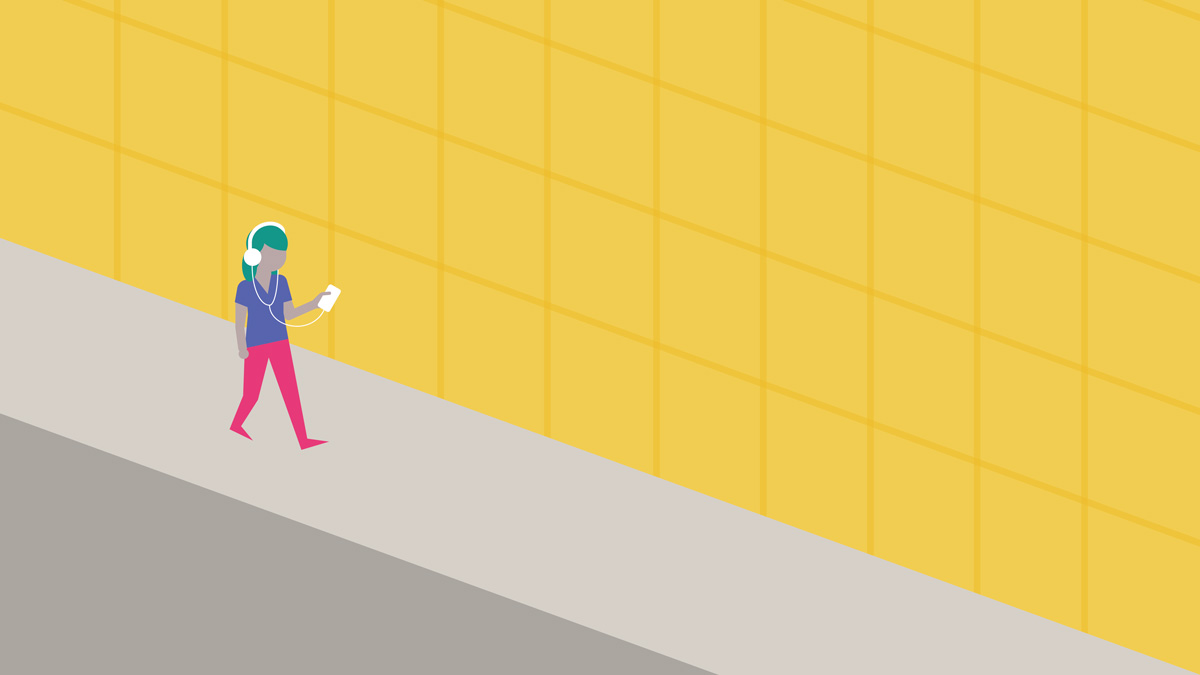 NORTH OF THE RIVER
Theatre:
MacEwan University (Allard Hall):

MacEwan's new fine arts facility houses an atrium, recital hall, and proscenium and black box theatres for events, plays, and concerts.

Citadel Theatre:

Western Canada's hallmark regional theatre offers something for everyone, including musicals, dramas, cabarets, and Rapid Fire Theatre's weekly improv shows.
Music:
The Mercury Room:

Live music venue, bar, and event centre located in the heart of Jasper Avenue.

The Starlite Room:

Members-only live music venue — you can buy a $5 yearly membership on their app or at the door.

Winspear Centre:

Home to the Edmonton Symphony Orchestra, this concert hall hosts choral performances, symphonies, and more.

Bohemia:

Intimate, multipurpose live music venue and pizza bar.

The Common and 99ten:

This pair of live music venues promotes underground local and international artists.

Naked Cyber Cafe:

Live music venue featuring an open stage on Thursdays — a chance for emerging musicians to take risks.
Cultural Affairs:
Rogers Place/Ice District:

Home to overpriced food and broken dreams. Also the venue for big-name artists

Evolution Wonderlounge:

Featuring drag shows, cabarets, community events, and more — this gay bar is your one-stop shop for all things queer in Edmonton.

Shaw Conference Centre:

Convention centre hosting speakers, community events, and performances

with a river valley view.

Chinatown Multi-Cultural Centre:

This Chinese-Edmontonian community hub hosts interest classes, Chinese cultural events, and a Chinese library.
Visual Arts:
Art Gallery of Alberta:

Featuring exhibits and free admission for Alberta post-secondary students.

dc3 Art Projects:

This gallery and bookshop champions contemporary Canadian visual art.

Latitude 53:

Gallery specializing in contemporary visual culture and experimental art.

Harcourt House:

Open since 1988, this public, artist-run gallery supports contemporary visual

artists in Edmonton and beyond.

124 St:

Home to cafés, bakeries, restaurants, and a farmers' market, this thoroughfare also boasts several regional art galleries, including the Scott Gallery, Bearclaw Gallery, Peter Robertson Gallery, Bugera Matheson Gallery, and West End Gallery.
SOUTH OF THE RIVER
Theatre:
Jubilee Auditorium

: Expansive auditorium hosting travelling musicals, concerts, speakers, and more.

Timms Centre:

This two-venue live theatre complex's mainstage houses Studio Theatre, a training grounds for BFA and MFA students. It also hosts ABBEDAM Productions, the U of A New Works Festival, Off the Cuff Cabaret, and other shows and workshops in the Second Playing Space.

Old Strathcona Theatre District

: The city's hub of mid-sized theatre venues: Fringe Theatre's Arts Barns, Theatre Network's temporary home at The Roxy on Gateway, the newly renovated Varscona Theatre, and the Waterdale Theatre.

The Playhouse

: Workshop space and Fringe venue, home of the Alberta Opera and Concrete Theatre.

The Grindstone Comedy Theatre:

This new venue serves up weekly sketch comedy, variety shows, and musical improv show the 11 O'clock Number.

La Cité Francophone:

Home to L'Unithéâtre (a French-language theatre company) and Café Bicylette, this Franco-Edmontonian cultural centre is a vital fixture of the French Quartier.
Dance:
Sugar Swing Ballroom:

A dance hall offering weekly classes in swing, jazz, and tap dance styles, as well

as social dances.
Music:
Students' Union Building (SUB):

SUB's three venues: the Myer Horowitz Theatre, Dinwoodie Lounge, and SUB Stage, host live music, speakers, and movie nights.

Convocation Hall:

Part of the historic Old Arts Building, the Department of Music presents operas and concerts in this auditorium.

Whyte Avenue (82 Ave):

Alongside restaurants, bars, and buskers, this southside main street encompasses live music venues like The Buckingham, The Almanac, The Forge, and Blues on Whyte.

The Yardbird Suite:

The Edmonton Jazz Society's volunteer-run music venue.
Visual Art:
Fine Arts Building (FAB):

While this brutalist monolith has been a lightning rod for security concerns, it also hosts the departments of music, art & design (which exhibits visual art in the FAB Gallery), and drama, which produces MFA productions in the Bleviss Laboratory Theatre and class presentations in the Corner Stage.

Telus Centre (MacTaggart Art Collection):

Perhaps campus' best-kept secret, late Edmonton philanthropist Sandy MacTaggart's vast Chinese art collection resides in this sleek building.
Cultural Affairs:
City Arts Centre:

Community centre offering arts educational programming for both adults and children.

Campus Saint-Jean:

The university's French campus hosts Francophone cultural events, an annual production from the Japanese Drama Society, and Fringe plays in its auditorium.
Film:
Metro Cinema (Garneau Theatre):

Independent one-screen cinema, famous

for its monthly screenings of

The Room

.

Princess Theatre:

Independent two-screen cinema specializing in indie, arthouse,

and international releases.