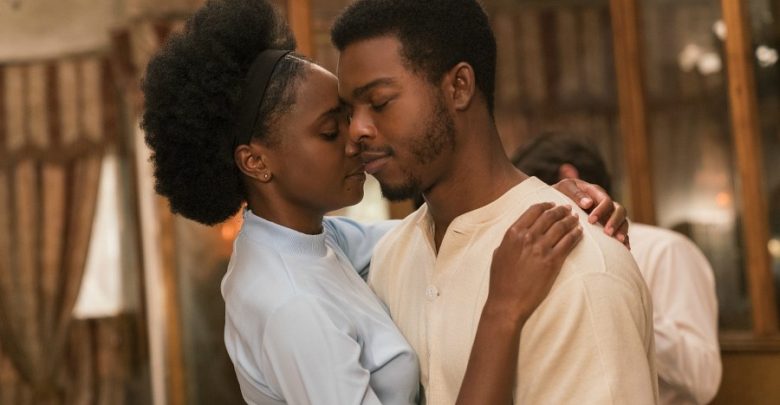 Follow-up to Moonlight continues Jenkins's accomplished artistic career in cinematic poetry
If Beale Street Could Talk's non-linear storytelling is a refreshing break from the straightforward narratives presented by most of the big-budget films that flood theatres.
Its director, Barry Jenkins (Moonlight, 2016), expresses his own artistic vision: one of a subdued, dream-like aura that imbues his films with a lyrical sensibility.
In exploring socio-political issues through the medium of film, Jenkins's tone remains mature without sacrificing warmth, and his approach feels critical without coming off as cynical. What results is like a poem in cinematic form: an artwork ripe with meaning and beauty in both its deep and superficial aspects.
Set in 1970s Harlem, the film (based on James Baldwin's novel of the same name) centres on the lives of young lovers Tish (Kiki Layne) and Fonny (Canadian actor Stephan James) when the former has become pregnant with their child and the latter has been arrested for a crime he didn't commit.
While Tish is a major focal point, acting almost as a protagonist, the film vacillates between her, Fonny, and various members of both of their families, showing the effects of the characters' predicaments. Rather than doing this chronologically, the film jumps back and forth in time, showing relevant life experiences and events in a manner that follows an emotional logic instead of a purely causal one.
While this scrambling of time and space can be disorienting, it develops a mood and a succession of ideas in the story, which ultimately build ups into a harrowingly bittersweet experience in the film's latter half.
Beale Street's focus on sentiment over action certainly has the potential to try a viewer's patience, but one reward of such an approach is the level of exquisite detail and specificity it achieves. Like Moonlight, this film depicts personal issues on a visceral, intimate level. As spectators, we're brought into the private sphere of a family to see its struggles, joys, and shortcomings.
Furthermore, Beale Street genuinely attempts to portray the vast and complex web of socio-cultural factors that influence how identities are constructed and perceived. This entails tackling issues of prejudice, racism, class, spirituality, gender, institutional corruption, sexual abuse, and the U.S. penal system.
Although this is a lot to talk about in one movie while remaining thorough and specific, Beale Street succeeds beautifully. Rather than feeling forced, the social commentary instilled into the poetic world of this film develops organically over the course of a brisk two-hour runtime.
Feeling simultaneously timely and timeless, If Beale Street Could Talk epitomizes the poetic potential of cinema. While its title laments for a voice in the places people inhabit, the film itself gives a powerful and honest voice to these very people. It provides them with the dignity and pride of having their story told, a story too often ignored.
But far from being blatant about its politics, Beale Street lets its lyricism lay out the complex issues of its story. This gives the film an identity larger than simply being a "message movie" or an "art movie," although it does fit into both of these categories.
If Beale Street Could Talk is a layered work of art, and it's a film well worth watching.