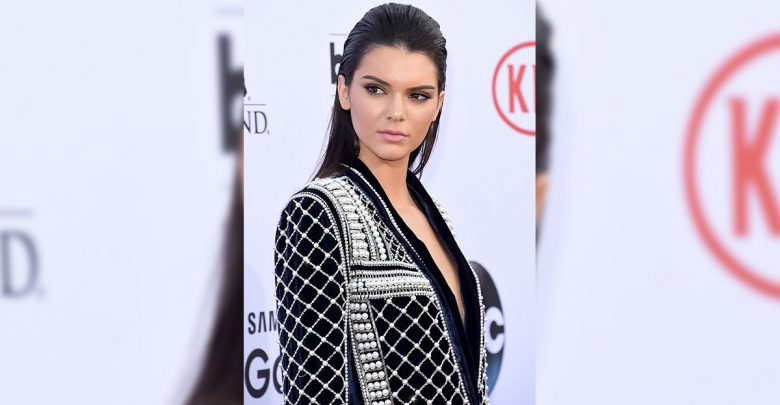 What's the bravest thing you can think of? A soldier running into battle? Standing up to a bully? Making a PowerPoint presentation on your phone five minutes before you present?

Kris Jenner apparently has a different interpretation of courage. Recently, the matriarch of the Kardashian dynasty shared on Twitter that her daughter Kendall was going to share "her most raw story" and that people should "prepare to be moved" in an act of bravery and vulnerability that would make any mother proud.

It turns out that the raw story was that Kendall had acne when she was 14. Acne, I say! Not only that; she even had acne at the 2018 Golden Globes! How much can one woman bear!?

There was a silver lining to the young Jenner's struggles, though. Kendall's greatest weakness had become her mother's greatest strength, as they announced the beginning of an endorsement deal with skincare brand Proactiv. Kris also tagged her Twitter post with the hashtags "#bethechange," "#shareyourstory," and "#authenticity."

For some bizarre, unknown reason, there was some major backlash to the story. Apparently, Kris Jenner's original tweet made some people feel that something more serious was going on! And in the wake of the #metoo and #timesup movement, people were right to feel a little betrayed by the insignificant reveal.

Don't get me wrong ― acne sucks. Pimples are annoying blots that latch onto your face and stay with you through your teenage years and beyond. Sure, there's something about Kendall being able to say she has had the same struggles as all of us. It makes her seem more relatable to us normal folk (or as relatable as a 23-year-old millionaire model can be).

The #bethechange hashtag has a genuinely good message: that the world's perceptions can only shift if you set an example first. But using it so Kendall can speak to her followers to say 'hey, I get zits too, buy this product!' comes off as more than a little out of touch, even if other celebrities like Alicia Keys and Katy Perry have done very similar endorsements with Proactiv. The brand endorsement could have been done without all the 'raw and vulnerable' story hype, as it created a boy who cried wolf effect.

I'm proposing an alternate title for the headline of this story: "Kris Jenner does what she does best: using her children to make more money!"

My question, though, is why do we care? The Kardashian-Jenners are uber-rich famous people who, in part, are famous because they have relationships with other uber-rich famous people. These people seem out of touch with reality because they are, and have been for a while now. They're the green light across the bay; you can't reach them no matter how close you think you are. The truth is that it's nearly impossible to attain that position without an insane amount of luck. As much as it hurts to think about, pimples probably are one of Kendall Jenner's biggest problems.

It's a story that shouldn't be taken seriously about people who shouldn't be taken seriously. If anything, it's good for a disappointed shake of the head or a few seconds of teeth-sucking. Even if the announcement was misguided, I can at least admire Kendall for trying to be a role model and connecting to her fans by speaking up about an issue that's close to her heart. And all over her face.