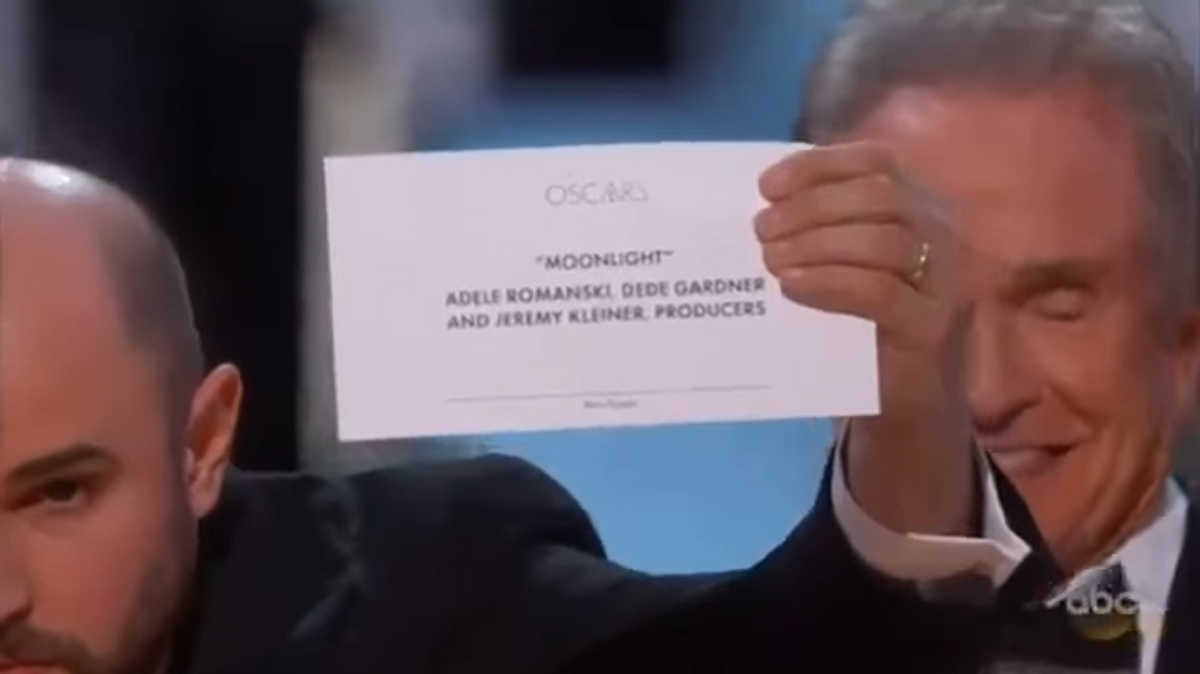 The Academy Awards might be overrated, but it's still fun to predict which movies and artists will get nominated
Each year, I tell myself that I'm not going to get excited by the Academy Awards, and each year, I end up epically failing. I'm of the mind that art is pretty subjective, and that it's therefore a fool's errand to try and give worth to it with a bunch of awards. But at the same time, I also like seeing movies and performances I appreciated getting recognition on a platform as big as the Oscars.
As such, here is what I think will get nominated by the Academy this year. It's a balance between what I hope will get nominated and what I expect will get nominated. I'll predict the nominations for Best Picture, all of the acting categories, Best Director, and finally the Best Foreign Picture category.
---
Best Picture
Green Book
First Man
Blackkklansman
Roma
The Favourite
If Beale Street Could Talk
Vice
Boy Erased
Black Panther

Green Book, while not one of my personal favorites, has won the Golden Globe for Best Picture (Musical or Comedy), and has also been receiving a lot of praise for its social commentary and comedic duo. First Man has both the spectacular visuals and personal drama of a typical Oscar contender, and has the name of La La Land director Damien Chazelle behind it to give it further acclaim in the eyes of the Academy.
In a similar vein, Spike Lee's Blackkklansman is deserving of a nomination just for the fact that he has been snubbed by this awards show for so long. For this esteemed director to finally receive a best picture nom would follow in the tradition of the Oscars giving praise to certain accomplished filmmakers only at the later stage of their careers (as they did with Martin Scorsese and his 2006 film The Departed).
Roma has been dominating at the awards shows for this year, so it would only make sense for it to also get nominated here. The same can be said of The Favourite and If Beale Street Could Talk.
While Vice is not such a critical darling (with a Rotten Tomatoes critical mark of 64%), its political message gives it a chance of being nominated by the Academy's substantially left-leaning jury. Another film with a strong political message is Boy Erased, with its important and valuable message about not trying to repress people's identities.
A Star Is Born's reimagining of a classic story in a gripping manner with powerful performances will likely earn it a place in the nominations. Finally, I'll bet on the financial and critical hit Black Panther, being the cultural touchstone that it is, to close off this category.
---
Best Actor
Christian Bale — Vice
Rami Malek — Bohemian Rhapsody
Willem Dafoe — At Eternity's Gate
Bradley Cooper — A Star is Born
Lucas Hedges — Boy Erased

Christian Bale as Dick Cheney in Vice seems almost assured to be nominated. When someone transforms physically and emotionally like he did for this role, it usually grants them this honor (just look at last year's prime minister in a fat suit, Gary Oldman).
While he did not pack on as much pounds, Rami Malek's performance as Freddie Mercury in Bohemian Rhapsody seems like the kind that will become iconic, and winning the Golden Globe for Best Actor — Drama (while Bale won for Musical or Comedy) also doesn't hurt his chances of getting nominated.
I'd also wager that Willem Dafoe's portrayal of Vincent Van Gogh in At Eternity's Gate, with all of its detail and intensity, is the kind of dramatic acting that the Academy loves. Having directed the very film he starred in, Bradley Cooper's performance in A Star Is Born has an outside chance of getting nominated, which I will take.
For the last spot, I will pick Lucas Hedges in Boy Erased, since this young actor has already been nominated once in an acting category (Manchester by the Sea, 2016), and has since acted in a couple of Academy-Award-Nominated films, which I believe means that the Academy will probably once again give him attention at this year's ceremony.
---
Best Actress
Glenn Close — The Wife
Olivia Colman — The Favourite
Lady Gaga — A Star is Born
Yalitza Aparicio — Roma
Elsie Fisher — Eighth Grade

Going once again off of the Golden Globes winners, I believe that both Glenn Close and Olivia Colman will get nominations. With her stellar performance and magnetic screen presence in A Star is Born, Lady Gaga seems like the most popular pick (and also one of the most likely) for this category. Similarly, first-time actress Yalitza Aparicio's emotive performance in Roma seems like the kind of raw acting that the Academy would wish to valorize.
Finally, my dream pick is for Elsie Fisher to get nominated for her incredibly real and honest performance in Eighth Grade, which might just happen, since she was nominated at the Golden Globes. Furthermore, I believe that the Academy, with its wish to be socially and politically relevant, would be pleased to nominate the performance of a young actress who was able to tap into a contemporary mentality so masterfully.
---
Best Supporting Actor
Mahershala Ali — Green Book
Steve Carell — Beautiful Boy
Richard E. Grant — Can You Ever Forgive Me?
Jonathan Pryce — The Wife
Colman Domingo — If Beale Street Could Talk

The frontrunner for this category seems to be Mahershala Ali for Green Book, since he won the Golden Globe for Best Supporting Actor and has been receiving a lot of attention lately. Also of acclaim has been Steve Carell's subdued performance as the father of a son coping with drug addiction in Beautiful Boy.
The long-underrated actor Richard E. Grant might possibly have a critical break-through this year with his role in Can You Ever Forgive Me?, and the same can be said of veteran actor Jonathan Pryce for his role in The Wife. If the Academy really goes hard on representation this year (which I hope and think will happen), then Colman Domingo's strong performance in If Beale Street Could Talk has a good chance of getting nominated.
---
Best Supporting Actress
Emma Stone — The Favourite
Rachel Weisz — The Favourite
Regina King — If Beale Street Could Talk
Claire Foy — First Man
Amy Adams — Vice

The Favourite saw three incredible performances being given by women. Therefore, I think that Olivia Colman's co-stars, Emma Stone and Rachel Weisz, will both get nominated alongside her, but for the Best Supporting Actress category. Regina King's award-winning performance as a mother facing morally difficult situations in If Beale Street Could Talk is a clear front-runner for this category, and deservedly so. As Janet Shearon, the wife of Neil Armstrong, Claire Foy gave a powerful yet restrained performance in First Man, which seems like a perfect fit for the Academy's tastes. Finally, chances are that Amy Adams (who has continuously been snubbed by the Academy in some way or other) will get another Academy nomination, this time for her role in Vice.
---
Best Director
Alfonso Cuaron — Roma
Bradley Cooper — A Star is Born
Barry Jenkins — If Beale Street Could Talk
Yorgos Lanthimos — The Favourite
Spike Lee — Blackkklansman

The passion project of Alfonso Cuaron's that was Roma will most likely be given mighty praise at this year's awards, and this is even without its political relevance as a story valorizing the lives of minorities.
Bradley Cooper's directorial achievement with A Star Is Born will probably grant him this one more nomination, as in the recent past other first-time directors (Jordan Peele, Greta Gerwig) have received the same praise. Barry Jenkins's artistic and political achievement with If Beale Street Could Talk is another typical choice for the Academy to nominate, and in my opinion, it is not at all undeserved.
Additionally, I think it will be Yorgos Lanthimos's time to finally receive the honor of being nominated at the Oscars, as he has progressively become more popular and acclaimed with each new film. This time, word-of-mouth makes it seem like he has a decent chance of a nomination. The same can be said of Spike Lee, who has similar buzz around his name, and whom it would be high time for the Academy to honor.
---
Best Foreign Picture
Roma — Mexico
Shoplifters — Japan
Cold War — Poland
Burning — South Korea
Capernaum — Lebanon

Finally, I think I have a pretty good idea of which films will be nominated for the Best Foreign Picture category, as five names seem to have been receiving the most buzz. Roma is the most likely to win this honor, what with all the awards and praise it has been getting as of late. Hirokazu Kore-Eda's Palme d'Or-winning effort Shoplifters will likely and hopefully also be nominated.
Having won this honor once already with Ida (2013), Pawel Pawlikowski's Cold War stands a chance as well. After having worked with Walking Dead actor Steven Yeun on Burning, the career of South Korean auteur Lee Chang Dong has a chance of being honored this year with a well-deserved nomination.
The last spot will possibly go to Nadine Labaki's Capernaum, another film with much buzz and acclaim surrounding it, but this is the one pick in this category that I am most uncertain about. I guess that just means that I need to go out and see some more movies.
---
In conclusion, I guess I do care about what the Oscars have to say on movies. However, it's not that I actually believe that what they nominate (and eventually award) are what deserve to win, but rather that I think these choices reflect general public mentalies, as well as influencing the ways films are both made and seen in the near future. Whether what I want to win does actually win doesn't really matter in the end. All that really matters is that these awards shows give us a golden opportunity to talk about what we enjoy in films.