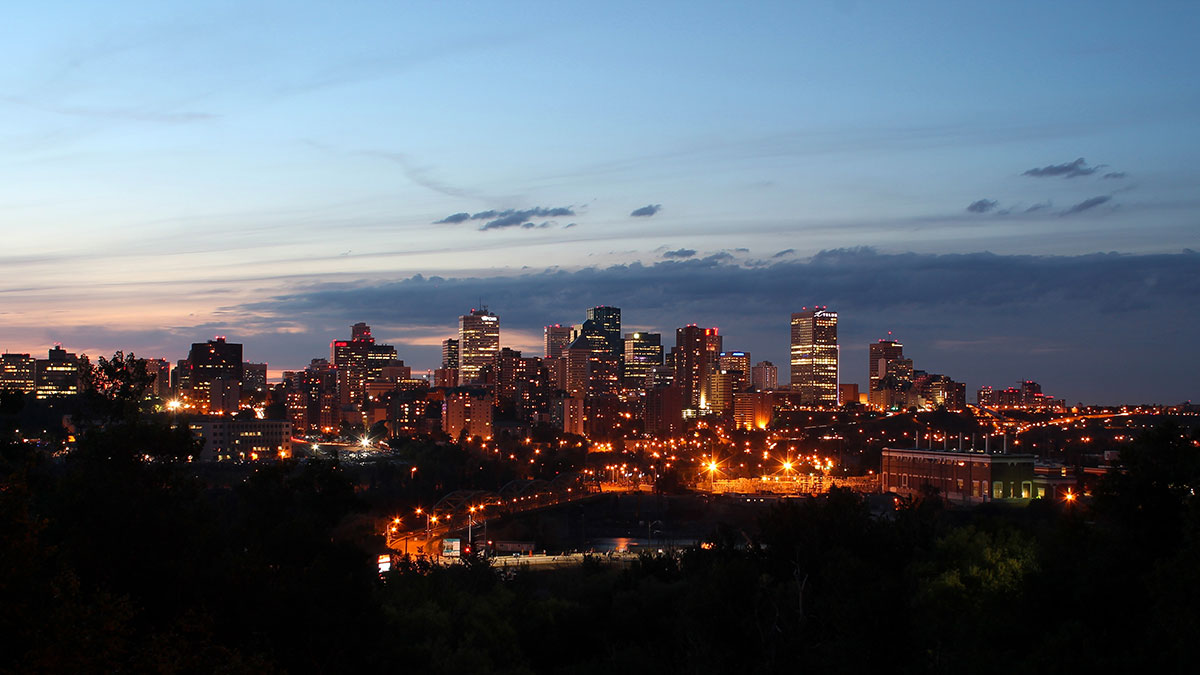 In our newly resurrected column Social Intercourse, we (i.e.your friendly neighborhood Arts & Culture writers) share our picks for your weekend (or mid-week) night-out.
---
When: Until January 19, 7:30 p.m.
Where: Holy Trinity Anglican Church
Tickets: $25
Okay, this might not leap to mind for many people thinking about their weekend plans, but this production of Shakespeare's classic tragedy is (so I've been told) unmissable. Produced by U.K.-based Shakespearean troupe The Malachites, this immersive, site-specific take on the play has been three years in the making. If you want to pour your early-term existential dread into a cathartic well-pool, look no further than the Scottish play.
---
When: January 18, doors at 7:00 p.m., show at 7:30 p.m.
Where: Woodrack Cafe (duh)
Cover: by donation, $5 recommended
These two up-and-coming Edmonton musicians will be playing jazz and folk tunes in an intimate setting. It's sure to be a laid-back and engaging concert, and a great look into the future of our city's contemporary music scene.
---
When: January 11-22 & 25-26, 8:00 p.m. evenings, plus 4:00 p.m. Saturday matinees
Where: The Almanac on Whyte
Tickets: $18 (students/seniors/artists), $22 (other adults)
This Cardiac Theatre world premiere from Edmonton-based playwright (and U of A BA Honors drama alumnus) Harley Morison "spins queer origin stories out of medieval myths." Featuring poet-performer Nasra Adem and U of A BFA acting alumnus Jake Tkaczyk as the Norse storytellers Kaldr and Saga, the play promises to breathe life into a cozy venue on a cold midwinter's night.
---
When: January 19, 6:30 p.m.
Where: Dinwoodie Lounge
Tickets: $6
You may well be asking yourself, "What's an OASIS?" If you're an engineering student, fair enough. Now if you're an arts student… honestly, still fair enough. But regardless of your stance on this divisive Faculty Association, you may enjoy its annual Arts Gala if you're looking for a fancy night out. Cheaper and more convenient than ever, the third annual OASIS Arts Gala offers an evening of food, entertainment, and celebration of the Faculty of Arts to all students.
---
What: Beyond the Sphere (graduate conducting recital)
When: January 17, 8:00 p.m.
Where: St. Joseph's Basilica
Tickets: It's free!
Fulfilling a major requirement for the MFA in Choral Conducting, Ian Bannerman's thesis recital will feature a mix of classic works by such composers as Bach and Brahms alongside contemporary pieces by Canadian composers. In particular, the concert will be the world premiere of Gavin Fraser's H(e)aven. If you're interested in the future of Canadian choral music (yup, that's a thing), be sure to check this out.