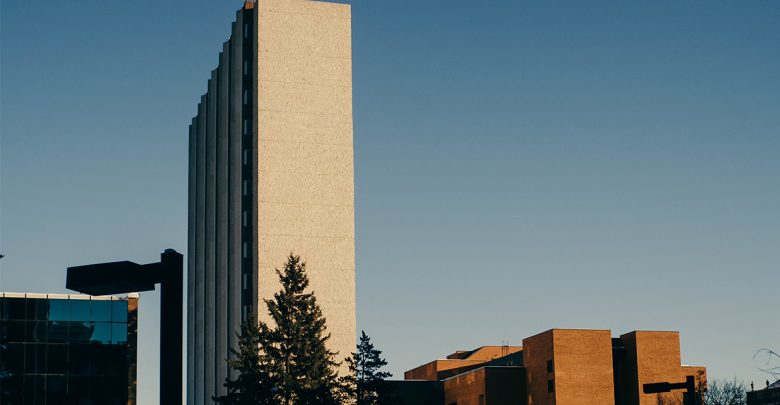 The University of Alberta will have a new masters program in the department of political science starting in Fall 2020.

The new Masters of Arts in Policy Studies will focus on developing public policy that is not limited in scope to the traditional public service. It will emphasize experiential learning as opposed to traditional lectures. Students will complete a capstone project in conjunction with an actual policy employer. This will allow them to learn through their employer, policy case scenarios, and actual policy dilemmas their employers face.

Applications for the twenty-month program are slated to open in January 2020.

Jared Wesley, an associate professor of political science and director of master's programs, said this type of experiential learning is something that sets the new program at the U of A apart from others across Canada.

"It took people in Edmonton a good century to figure out that they are the only capital city in Canada without a program devoted strictly to the study of public policy," Wesley said. "But we got there."

Wesley added that most other graduate policy programs in Canada solely focus on lectures about the policy-making cycle. While the new graduate program will have some mandatory courses in policy and politics in Canada and Indigenous governance, greater emphasis will be placed on placements in the real world.

"You learn more through doing," Wesley said. "Thirty credit hours with bums in seats is not enough to give people the knowledge they need to succeed in a policy design."

"Believe it or not, we are the first program of this kind in Canada to have a mandatory class exploring Indigenous governance," Wesley said. "This is a major milestone."

Micah Leonida, a fourth-year political science student and president of the Political Science Undergraduate Association (PSUA), said she was "excited" to finally have Edmonton on the map in terms of political policy studies.

"This is a really timely development," she said. "Students would need to go elsewhere in Canada, like Victoria or Ottawa, to study public policy."

Leonida said the PSUA was consulted during the design phase of the new program and that the recommendations made were heard and implemented into the new degree. She added she's potentially planning to apply for the program.

"I like the topics that are being focused on with this degree program," Leonida said. "I would be able to dip my toes in all sorts of policy, not just governmental… That diversity in content is refreshing."