Van Vliet locker rooms to be renovated, will incorporate universal change rooms
Nathan Fung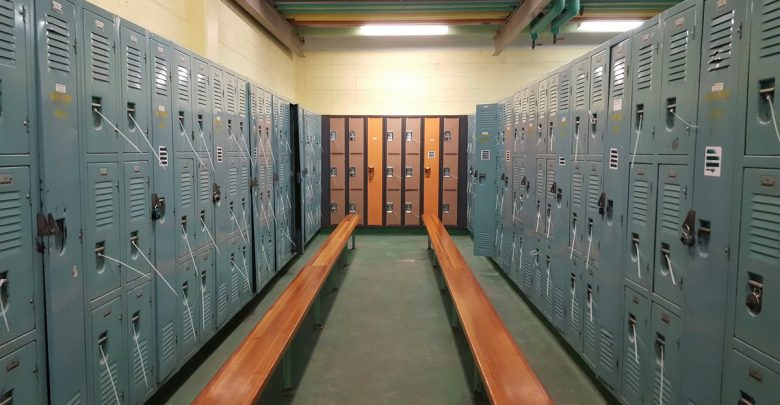 For the first time in nearly fifty years, the locker rooms in the Van Vliet Centre are getting a facelift.
Budgeted at $6 million and with a final completion date of January 2020, the renovations will replace the aging infrastructure in the Van Vliet Centre's locker rooms, putting in new flooring, lighting, lockers, change stalls, and plumbing. The renovations will also add two new universal change rooms to the building. But in order to facilitate construction work, both the men's and women's locker rooms will be closed intermittently throughout the year.
"We were having failures in plumbing, we were having failures in fixtures, we needed a modernization that just makes it a brighter, more comfortable, more safe space," said Cheryl Harwardt, director of Campus and Community Recreation.
The current renovation project is being funded internally by the university. Renewal of the locker rooms was originally planned for 2014, alongside construction of the Physical Activity and Wellness Centre which was completed in 2015. But work on the locker rooms was postponed due to cost reasons.
The renovation will be completed in three phases. The first involves the demolition of a third of both the men's and women's locker rooms, which will be redeveloped into two universal change rooms. Phase two will close the men's change rooms in March and have them completed by September, and phase three will close the women's rooms and have them ready by 2020.
According to Harwardt, the new universal change rooms will give people better access to either the east or west pools in the building, as well as accommodate different gender identities. The completed rooms will give people more privacy like including closable and separate shower stalls.
Harwardt added that in the past, those who wanted to use a gender-neutral change room had to ask the building's staff first.
"We do on occasion have somebody who will identify themselves as needing a space other than male or female. But they have to identify themselves as needing that, and then we can open up another locker room," she said. "So, we were able to accommodate that, but its a very awkward situation."
While construction in the men's rooms won't start until April 1, people who have rented a locker there have until February 28 to return their locks. Refunds are available to those who may have purchased a four- or eight-month membership that overlaps with the locker room closures.
"Its going to be a really great addition to our facility and there will be a lot of people looking forward to it from the perspective of having a pleasant start and finish to your workout," Harwardt said.