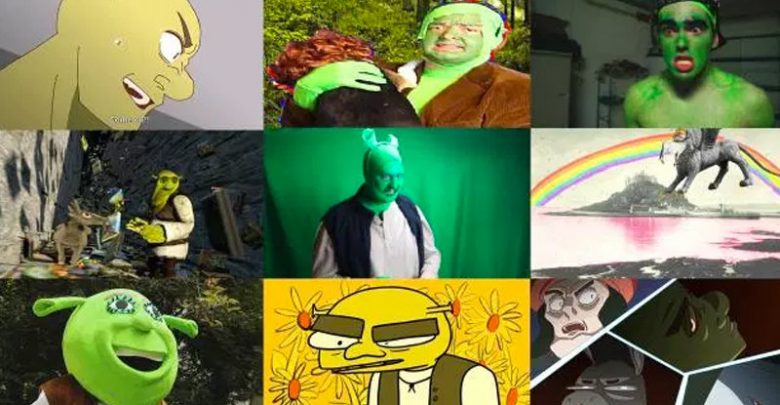 In our 2019 YouTube Round-Up, Arts & Culture Editor and YouTube stan Jonah Dunch profiles his must-watch video essayists, goofsters, and epic gamers to waste away your weekends this year.
---
3GI is a Milwaukee-based comedy collective most famous for Shrekfest, Shrek Retold, and, well, all things Shrek.
Having posted goofs and gaffes to YouTube for years prior, the group came into its own when it founded Shrekfest, an "annual celebration of love and life" that features an outdoor screening of our favourite onion-themed film, as well as lighthearted events, cosplayers, and merchandise celebrating the weird, wonderful world of the Shrek fandom. Now gearing up for its seventh year running, Shrekfest shows no signs of slowing down, and the world is better for it.
The memester fellowship that emerged from this event has led to something even greater: Shrek Retold. Directed by 3GI's Grant Duffrin, this fan remake of the 2001 animated classic features 96 discrete scenes re-imagined by over 200 artists. Ranging from animated fever dreams to puppet shows to live-action dramatic sequences, the film champions creative anarchy and artistic community. This is no paradox: the film's creators — all 200+ of them — recognize that some of the most ingenious, unbridled art-making happens when we work together to let each of us work, in our own special way, alone.
I reviewed the collective's recent cinematic masterpiece on the night it came out, when I should have been working on my 85 per cent term paper: worth it. I was in awe then, and I remain in awe now. I interviewed the boys from 3GI on our radio show, The Gateway Presents, last month (it'll be online soon, I swear), and I was struck by their earnest love for their work and the community that's cropped up around them.
In the aftermath of Shrek Retold, 3GI has released compilations of the film's soundtrack and score, and is continuing its "3GI Show." The latest episode, embedded above, gives a behind-the-scenes look at the making of Shrek Retold. 3GI has hinted on Twitter that it has a new project in the works, but what exactly that project is remains to be seen.
Regardless, if you want to see how Grant and the lads from Wisconsin will top the current pinnacle of their oeuvre, subscribe to their channel and stay tuned.