Combining medicine and dance: U of A medical student receives Rhodes Scholarship
Kate Turner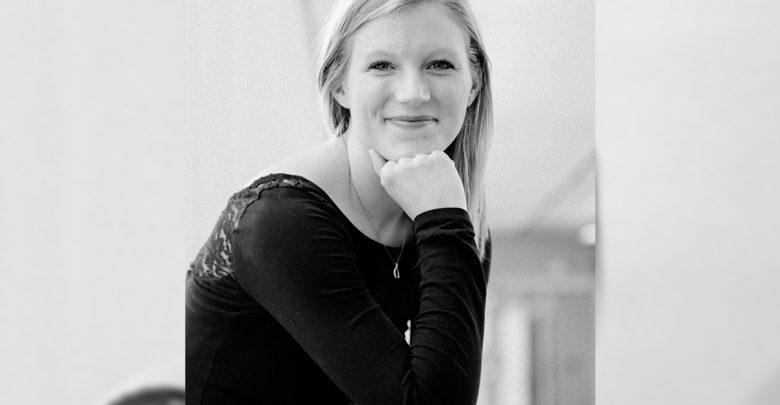 Julia Sawatzky, who has wanted to be a doctor since she was 12, said she "couldn't believe it" when she was awarded the Rhodes Scholarship.

Sawatzky, a second-year medical student at the University of Alberta, is one of the 2019 recipients of the Rhodes Scholarship, a prestigious award for postgraduates to study at the University of Oxford in England. She will travel to Oxford in September 2019 for a minimum of two years, putting her medical degree at the U of A on hold. Once there, she hopes to study international health and tropical medicine, and then come back and finish her medical degree.

Sawatzky said she has wanted to work in health care since she was 12, pointing to a presentation by a student who had graduated from her school.

"She worked with Doctors Without Borders, and she presented on her work in sub-Saharan Africa and everything that she'd been able to do as a doctor, and I just thought it was so cool and it literally, since I was 12 years old, has stuck with me," she said.

To apply for the Rhodes Scholarship, Sawatzky said the first step is getting an endorsement from the president of the university, which she applied for. Once she had the endorsement, it went to the Rhodes trust, where she was then invited for an interview. Interviews are arranged regionally in Canada, and this year it was held in Regina.

Sawatzky said she didn't think the interview had gone well, which only added to the surprise when she learned she received the scholarship in late November.

"I really couldn't believe it, it was such a long application process and so involved, and it just seemed like after all that, this couldn't possibly be happening," she said.

Sawatzky was born in Edmonton, but grew up in the United States, Japan, and Germany. She came back to Alberta for high school, attending the Alberta Ballet School in Calgary. She had considered a professional dance career, and was very involved with the arts community.

Fascinated by the science of sport in general, Sawatzky said her interest in science was bolstered by this experience.

"I would say my early dance training was one of those experiences that shaped who I am as an aspiring physician," she said. "But also it's shaped some of my interests that are a bit broader, in international development and in understanding health care more holistically."

However, she chose to pursue university instead of professional dance because of its competitive nature, as well as not having the "perfect ballet body," which would have made a career in dance difficult. A stress fracture she sustained in grade 12 helped her recognize that pursuing her academic passions would be a good option.

"That really reminded me how difficult of a career that may be, and the risk for injury," she said.

For her undergraduate degree, she went to the University of St. Andrews in Scotland, crediting her international upbringing for her choice. Sawatzky completed the first three years of a six-year medicine program, finishing with a BSc in medicine.

After completing her undergraduate degree, she received a scholarship from St. Andrews to do a year of international travel in a volunteer and educational context. She got involved with an non-governmental organization called MindLeaps which works with children in low-resource settings who are out of school, and uses dance to help them to develop educational skills.

"When I first started going abroad, I was very hopeful that I could really be involved and do something meaningful," she said. "As I've gone on, I've recognized that I still have a lot of learning to do, a lot of growth to do, and that is one of the reasons that I ended up applying for the Rhodes was recognizing that in order to make a difference, and be part of change, that I would need more skills and I would need more expertise."

While she says she has been lucky to have so many international experiences, Sawatzky said some of her most "critical" experiences happened at the U of A. She has worked in the division of community engagement in the faculty of medicine, done research, and been a part of the Canadian Federation of Medical Students. This allowed her to connect to the community she is going to become a part of, she said.

"It kind of made me feel connected to something bigger than myself, and that was very inspiring," she said. "And a good launching pad for applying to the Rhodes, was having this community here that really supported me."

She hopes one day to be a clinical physician, but also to have part of her career be in research. Eventually, she said she hopes both of these experiences will inform advocacy work. She hopes her studies at Oxford will help strengthen her understanding of international health and issues of international development.

"I hope that understanding will be complemented with the development of skills that will allow me to do research, advocacy, and leadership work later on down the road," Sawatzky said.