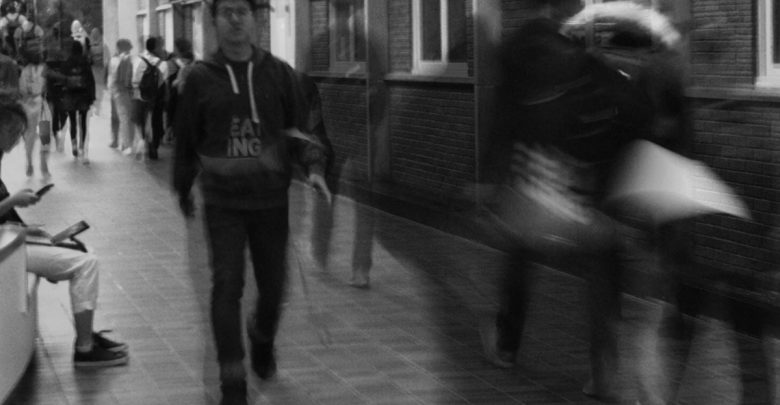 On January 29, the CBC released an article detailing the case of a University of Alberta student who was evicted from his university residence in 2016 for attempting suicide.
The resident, who the CBC is calling 'Eric' to protect his identity, had struggled with depression during his teens and had made another suicide attempt earlier in his university career. After his first attempt, the university provided him with a list of resources should he need help. After his second attempt, a university administrator issued Eric an eviction notice.

It's fair to say that this was a pretty inappropriate escalation.

After this news broke, the university scrambled to respond, issuing an official statement where they publicly apologized and doubled down on their commitment to the "well-being" of students.

The university's decision was unjustified and inexcusable; how it was approved, I truly have no idea. That being said, I don't believe this one case reflects an administrative problem in how the U of A handles mental illness.

I've been living in residence for almost two years now, and am presently working as a Resident Assistant (RA). I can attest first hand that Residence Services takes the issues of mental health and suicide very seriously. All RAs are trained on how to approach and assist individuals struggling with mental health, including mandatory QPR suicide prevention training. Furthermore, professional Residence Services staff has made it very clear they want residents to feel comfortable discussing mental health. While this doesn't make Residence Services immune to critique, it's important that present and future residents don't see this event as representative of Residence Services as a whole.
However, as emphatic as Residence Services is regarding mental illness, there's still a problem with how the university approaches the issue in general.

Often I get the impression that the university thinks they can stave off mental illness by offering free cookies and making pretty posters about self-care. Mental health is a lot more complicated than that, and this superficial approach can be insulting to people who really do struggle with mental health. While these positive mental health initiatives can help prevent mental illness by helping students unwind and potentially develop better habits, they're not really going to help a student who's struggling with clinical depression.

This isn't just a problem with the U of A; this butterflies and rainbows approach to mental health is becoming the norm. January 31 happened to be #BellLetsTalk day, an initiative to combat mental health stigma by encouraging people to tweet and post about mental health. As good as the intentions behind the campaign are, they fail to realize that many people don't want or need to openly talk about their mental health. Keeping your mental health private doesn't necessarily mean you're ashamed of it; mental health is highly personal in a way physical health usually isn't, and people shouldn't feel forced into discussing it.

Rather than trying to create a happy-go-lucky environment, we should instead focus on concrete solutions to mental illness. Shifting more funding towards supports like counselling and clinical services would be more beneficial than getting to see the library dogs four times a year. Another idea might be implementing a phone counselling service to make therapy more accessible and less intimidating. While the Peer Support Centre has one, if I was in a rough situation, I would rather talk to a professional rather than just a student volunteer.

All this considered, we need to remember that the university can't be expected to comprehensively care for everyone struggling with mental illness on its own. There should also be initiatives to make off-campus mental health services more accessible to students. A good start would be to improving lists of off-campus mental health services, making them easier to find and adding information on private clinics and practitioners in the area.

We'll likely never get an answer as to why Eric was treated in such an unacceptable way, but after so much scrutiny, something like this is unlikely to happen again. Hopefully, this will make the university realize that they need to take a more active, material approach to helping students with mental illness.

I'm sure Eric would have benefited more from accessible, professional help, rather than posters about self-care.