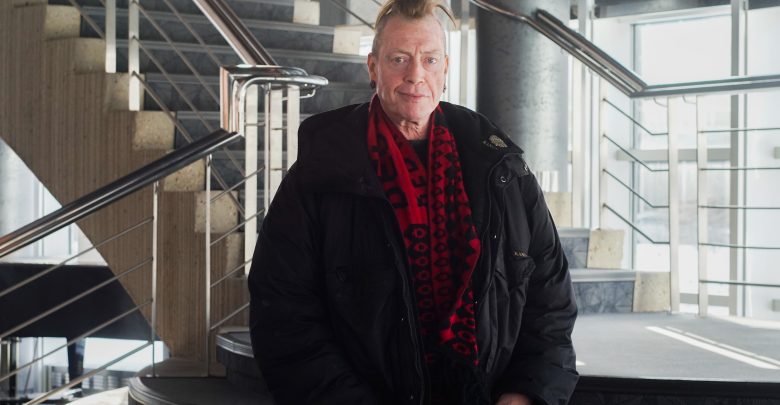 What: All For Love
When: February 7-16, 7:30 p.m. (no show on February 10, Matinee on February 14 at 12:30 p.m.)
Where: The Mainstage at the Timms Centre for the Arts
Tickets: $12 for students, $22 for seniors, $25 for other adults ($5 on Wednesday preview, 2 for 1 on Mondays)
---
Playwright: John Dryden
Director: Peter Hinton (Mary Mooney Distinguished Visiting Artist)
Production Designer: Sofia Lukie (MFA theatre design thesis project)
Cast: Michael Anderson, Melanie Bahniuk, Helen Belay, Griffin Cork, Sarah Emslie, Lauren Hughes, Marguerite Lawler, Chris Pereira, Leila Raye-Crofton, Diego Stredel (graduating BFA acting class)
---
At first glance, it may be hard to pick out a single running theme in Peter Hinton's career. The renowned Canadian theatre artist has directed countless classics and new works, written plays and opera libretti, and worked in virtually all of the country's major theatre centres.

But, as he speaks to me in the Timms Centre lobby before a rehearsal for All For Love, a theme does emerge: drama's power to revolutionize how we imagine ourselves and the world we live in.

A Restoration tragedy by John Dryden, All For Love chronicles the torrid affair of Mark Antony and Cleopatra. For Hinton, a playwright, director, dramaturge, and Officer of the Order of Canada, reviving classic texts is a chance to reimagine them anew.

"Every play was a new play once," Hinton says.

For his Studio Theatre production, Hinton wanted to choose a text that had demands for rigor but without an extensive production history, so it could be a blank slate for the performers and audience. He wanted to challenge the graduating BFA Acting class to work in new ways, putting their training to the mettle. With its dense, heightened text, the oft-overlooked All For Love fit the bill perfectly.

"It's a play a lot about the power of language," Hinton says. "What this text invites is the idea of words as access to the inner country. It's the language of the heart, the language of poetry."

Presenting old scripts with a new spin has been a theme across Hinton's career. In 2017, he directed a revisionist production of the opera Louis Riel that interrogated the libretto's colonial standpoint, incorporating Métis language and culture and an Indigenous chorus. Hinton says reviving old plays shouldn't be about creating a "museum thing" but instead about considering how the play's original audience may have received it, and how to translate that experience for contemporary ears.

"Going into a historical text is like travelling to another country," he says. "We have to go back and look at how another imagination saw the world and understood it."

As a case in point, All For Love's portrayal of Rome's turmoil mirrored Dryden's own time. Like Antony's Rome, Dryden's England was reeling from the collapse of a republic to restore monarchical rule, trading in freedom for security. The play reflected anxieties of Dryden's society — anxieties our world faces today. Hinton says All For Love speaks to how encountering suffering and, in turn, injustice is necessary to engender restoration, reconciliation, and a better world.

"[That] the experience of pain and suffering restores you to your humanity," he says, is the play's central theme. "It's not trying to comfort you. The play is really trying to provoke you to pain as an agent for change."

While audience members might not see themselves in the characters, Hinton says, they might recognize feelings they've felt or experiences they've undergone. For this reason, audience members don't need to know anything about the Restoration before going into the play. Hinton remarks that people used to go to the theatre to be challenged, rather than to merely escape, and All For Love takes this goal to heart.

"It's a tragedy," he explains. "And tragedy's moral purpose is to rob you of all your certainty, morally and politically."

As a 36-year veteran of the Canadian theatre, Hinton looks to up-and-coming generations of artists to take us through the art form's current "watershed moment." Hinton says we need to bring the writer back into the theatre and write beyond what we already know. He advises young playwrights to learn as much about theatre as possible, as theatre is a collaborative and multifarious art form.

"A play is only a work of literature by accident," he says. "Playwriting is [about] providing artists the [staging] problems that are worth their effort to solve."

Hinton says he's always surprised by which plays take off and which ones don't. He encourages young artists to figure out what excites them, what's vital for them to see, and find the audience that's interested in joining them in that artistic inquiry.

He hopes (ambitiously, he admits) that the young cast will change during the production process and carry lessons from it with them for the rest of their careers. And, Hinton adds, working with young people also helps him keep his own practices (and pop culture references) up to date. He's interested in how young artists respond to classical repertoire, seeing what ideas resonate or seem foreign.

"It keeps [the repertoire] alive," he says.
Ultimately, Hinton sees theatre's value in its immediacy, liveness, and power to illuminate the complexity of human experience.

"I think that there's a wisdom in imagining a larger view of ourselves," he says.