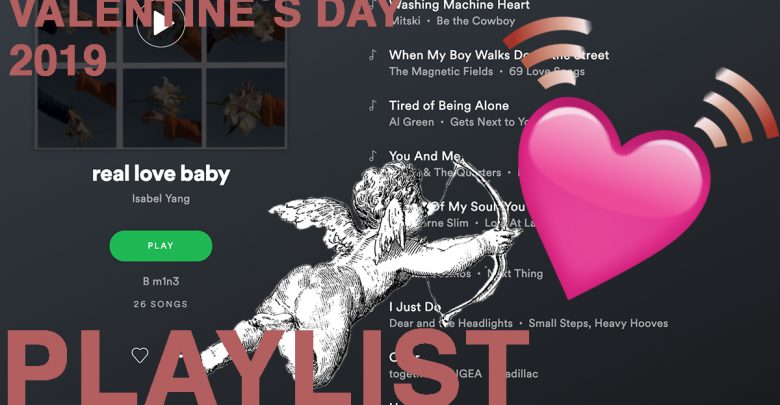 Link (Spotify): https://open.spotify.com/user/bel.yang/playlist/0icFGqEF43T2yymys62TpM?si=RUhY47pGQeuVCEU-_8Bf2Q

---
---
Tracklist:
"Future Me Hates Me" by The Beths
"Do The Trick" by Dr. Dog
"Washing Machine Heart" by Mitski
"When My Boy Walks Down the Street" by The Magnetic Fields
"Tired of Being Alone" by Al Green
"You And Me" by Penny & The Quarters
"House Of My Soul (You Light The Rooms)" by Langhorne Slim
"On the Lips" by Frankie Cosmos
"I Just Do" by Dear and the Headlights
"Offer" by together PANGEA
"Happy" by Mitski
"104 Degrees" by Slaughter Beach, Dog
"Lovers Rock" by TV Girl
"You Can Have It All" by Yo La Tengo
"Baby" by Devendra Banhart
"Manoir de mes rêves" by Django Reinhardt
"Ghost Duet" by Louie Zong
"Better Days" by Cody Ash
"Smoochie" by Father John Misty
"Sleeping Ute" by Grizzly Bear
"Steady On My Mind" by Parquet Courts
"Parallel Lines" by Dear and the Headlights
"I Want to Know Your Plans" by Say Anything
"First Day Of My Life" by Bright Eyes
"Go Ahead" by Rilo Kiley
"Real Love Baby" by Father John Misty
---
The short weeks of February feel long, so maybe it's a surprise to you that Valentine's Day is creeping just around the corner, ready to remind you that you forgot reservations or that you're alone.
Somehow, there's something about love and pink hearts and googly-eyed first years making out that feels inescapable for single gremlins and serial monogamists alike.

So, why fight it? Why not just embrace the love? Dear reader, I love you. No pressure to say it back right now. I can wait.

Whether you feel lonely or loved this year, you can put yourself in the mood with some off-the-beaten-track love songs to accompany you through these cold weeks.
Defrost your cold heart. Listen up and dream about your partner, that cutie you keep seeing around campus, or, if you're single, you can pretend I made it for you (because I kind of did).
Also, if you forgot to get a special somebody a V-Day gift, and they don't read The Gateway, you could always just plagiarize this playlist and burn it onto a mixtape. Don't say I've never done anything for you.