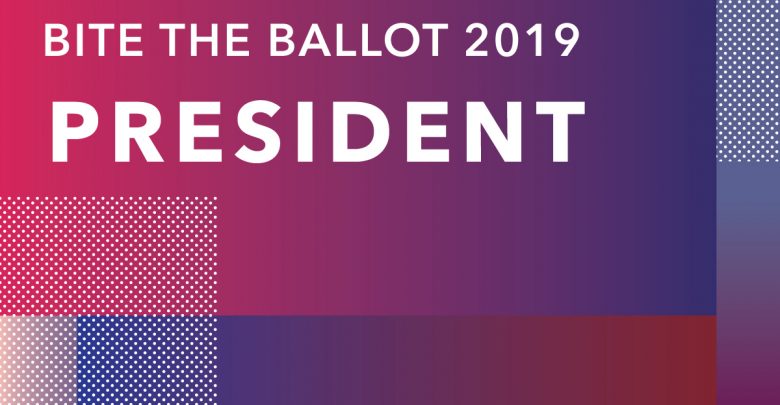 The president is the main spokesperson for the Students' Union. They oversee the vice-presidents as well as the SU's strategy, operations, and employees. As president, they have a seat on the Board of Governors and General Faculties Council, and will advocate for students with the university administration and all levels of government.
Voting for president will be a tough choice this year, if only because their platforms are so similar regarding core issues. The visions each of the candidates have for the Students' Union, however, are pretty different, so your vote might come down to whatever vision you prefer.

Both candidates want to accomplish several ongoing initiatives, such as finishing the Student Charter of Rights, implementing the recommendations of the Aboriginal Relations and Reconciliation Committee (ARRC), and increasing the affordability and accessibility of learning materials. These are all platform points I would consider essential, so it makes sense that both candidates have included them as central parts of their campaigns.

But what things do they have to offer that are different?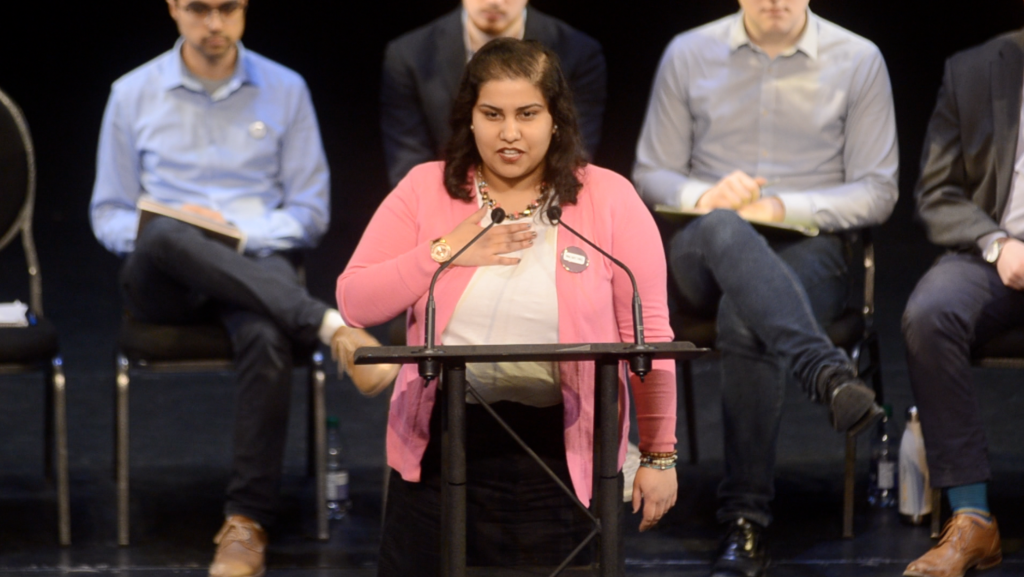 Akanksha Bhatnagar
Bhatnagar's platform strongly follows the theme of inclusivity. This includes points like finding a sustainable funding model for STRIDE, providing free menstrual products on campus, and committing to equity, diversity, and inclusion initiatives.

A diversity-informed approach makes sense for Bhatnagar, as she is someone who can speak from personal experience as a woman of colour working in the SU, as well as working as vice-president (academic) this year. As she has rightfully pointed out several times this election cycle, the SU has historically had issues with diversity; just under a quarter of elections candidates in the past eight years have been women, and this year, only two out of the ten candidates are women.

This thematic approach to her platform also makes me feel like she has a clearer vision of where she wants to lead the SU, and how she wants to direct and collaborate with her executive team. I have great confidence in Akanksha's vision, and I think she would do a great job doing all the work necessary to bring it to fruition.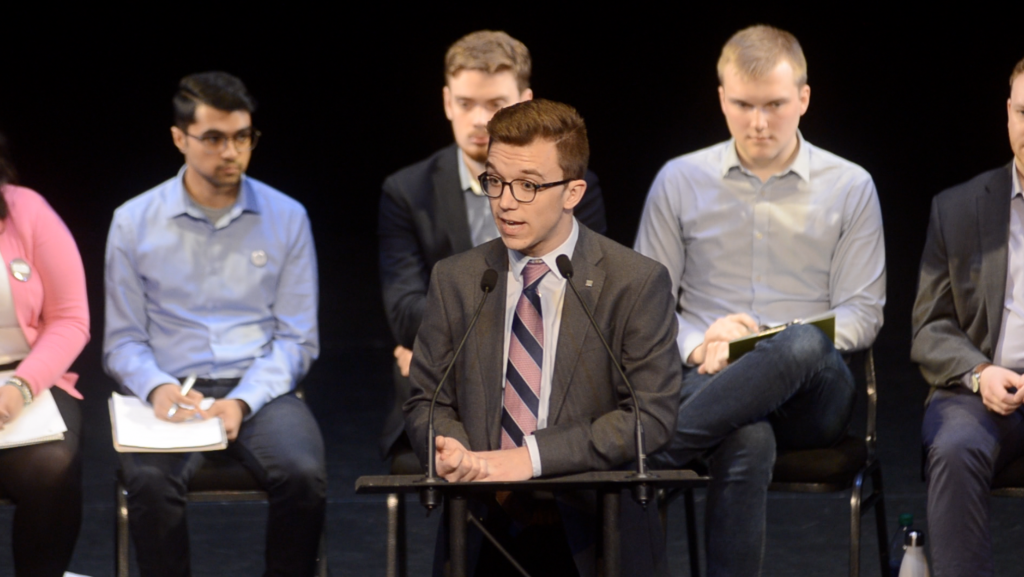 Andre Bourgeois
If Bhatnagar is the candidate who wants to open up campus and the SU, Bourgeois is the candidate who wants to strengthen foundations already on campus.

Bourgeois is the only candidate to mention voluntary student unionism (VSU) in his platform, an important point given the likeliness of a United Conservative Party victory in the upcoming provincial election. While Bhatnagar has had the chance to speak at the forums about how she would tackle VSU, Bourgeois has seemingly made it a more clear priority. This is important to consider, given the existential threat VSU poses to the SU and various student groups on campus.

The most unique point in Bourgeois' platform is the creation of an office of restorative practices to help fulfill the remaining recommendations from a 2016 review of the U of A's sexual violence policy. Such an office would be essential, but I worry about how he will establish this given his failure to get a sexual assault response coordinator on campus this year.

While Bourgeois has certainly done a lot of research on tons of issues on campus — his full platform is chock-full of citations — his vision seems a little less focused. I still think he would do a good job in the role of president, but I'm not sure how much of his extensive platform he'll be able to accomplish.

Who will win, and who should win?

Bhatnagar, due to her intense campaigning, likely has stronger name recognition than Bourgeois. Her performance at the Myer Horowtiz forum, too, outclassed Bourgeois in terms of fire and rhetoric. I think due to these two things she'll likely win.

When it comes to who should win, it's a tougher call. Both candidates are strong, and both bring different kinds of experience and expertise to the table. Both would be great, but I'd rather see Bhatnagar as president. On campus where we talk so much about diversity and inclusion, we need a president who will take the university and campus to task on these issues. Bhatnagar has both the chops and the passion to do so.