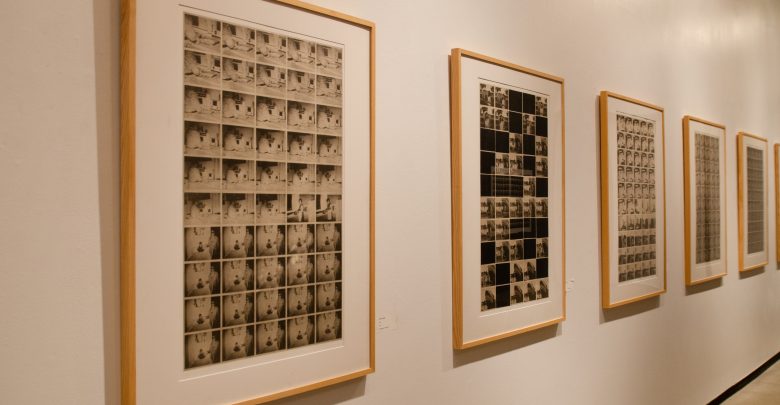 What: Peripheries & Before it Fades
Who: Joshua Wade & Myken McDowell
When: February 26 to March 23
Where: FAB Gallery
Admission: Free

The artworks of Joshua Wade and Myken McDowell shine a spotlight on aspects of the human condition we often overlook.

Both are U of A graduate students who are completing their Master of Fine Arts degrees: Wade in drawing and intermedia, and McDowell in printmaking. Wade's Peripheries is a series of installations that combine industrial materials, such as wooden pallets, with more malleable materials, like cheap paper and commercial caulking.
Meanwhile, McDowell's Before it Fades is a series of projections and prints showcasing archival footage of the artist's family in a new context. The two exhibitions share the desire to take the objects of everyday life that are usually cast aside or disregarded, and to frame them in new, thought-provoking ways.
"I was really interested in this idea of non-places: looking at that space in-between," Wade says. "Looking at it now, [my past works] were things that create this idea of a place when there might not be normally one."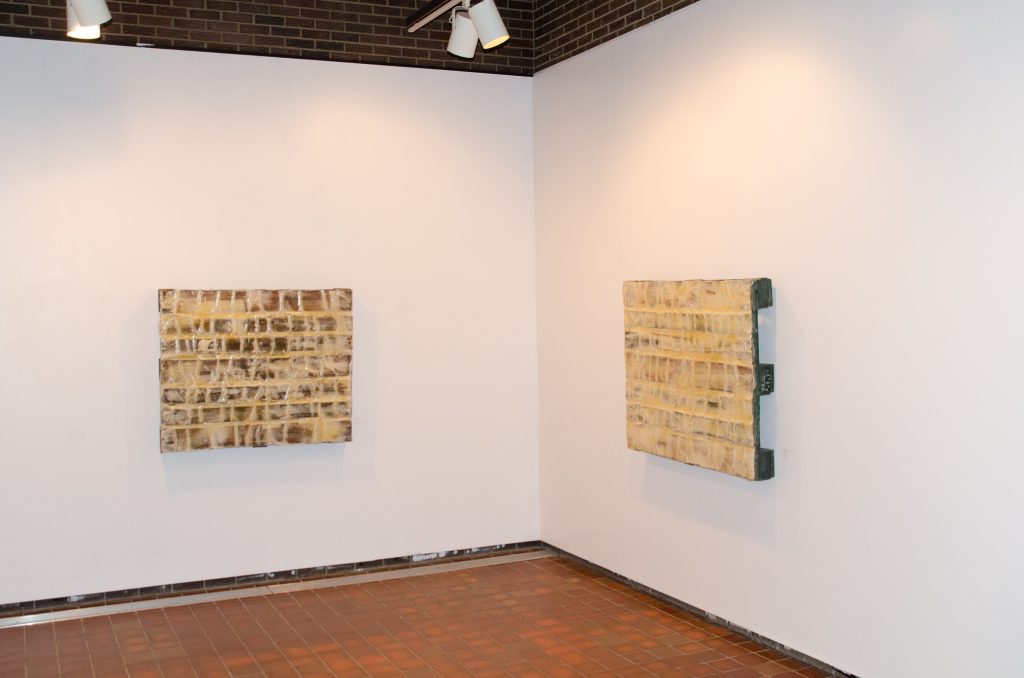 Walking through the gallery, I notice how these two exhibitions have put the space to good use. The juxtaposition of the rough, irregular artworks of Peripheries with the sparseness of the gallery accentuates the former's originality. In a sense, Wade's work doesn't belong in this pristine space, but that's also why it's so effective.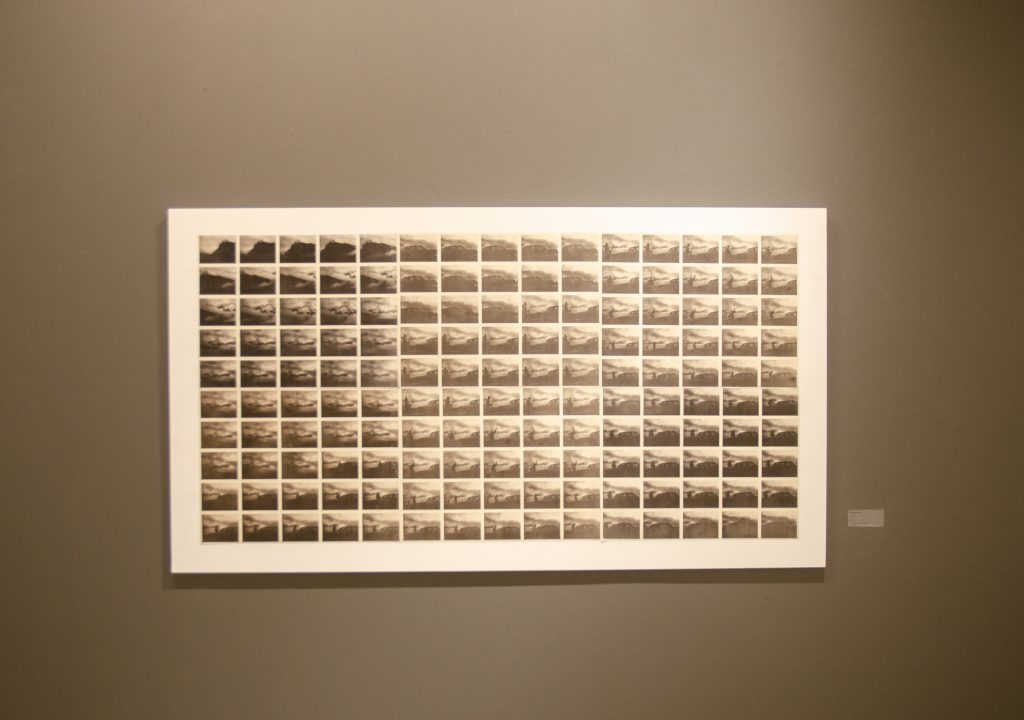 Meanwhile, the prints and projections of Before it Fades are exposed in plain view on the gallery's walls. It reminds me of the way someone would hang their family photos in their own home, which feels appropriate for the archival family objects McDowall has chosen to reveal.
"People can relate [to Before it Fades]," McDowell says. "All personal archives kind of look alike: almost everyone's experienced a birthday party, or a family road trip, or a trip to the zoo."
McDowell is fascinated by how our identities are shaped by the things we remember, and more importantly, the things we choose to remember. In Before it Fades, she uses archival footage, photos, and memorabilia to bring personal memories to the minds of the viewer.

"I'm asking questions about memory, archives, and forgetting, and how these things play a role in our sense of self," McDowell says.
Both artists say their personal lives have inspired their work, telling me stories of how events in their past have influenced their present interests. Wade, a child of two artists, says the notion of non-spaces has been stuck in his mind since childhood.
"In order to spend time with [my parents], I'd often be in a theatre shop, or sitting on the living room floor while my mom did costuming," Wade says. "I was always in spaces that were either behind-the-scenes or that could be seen as transitory."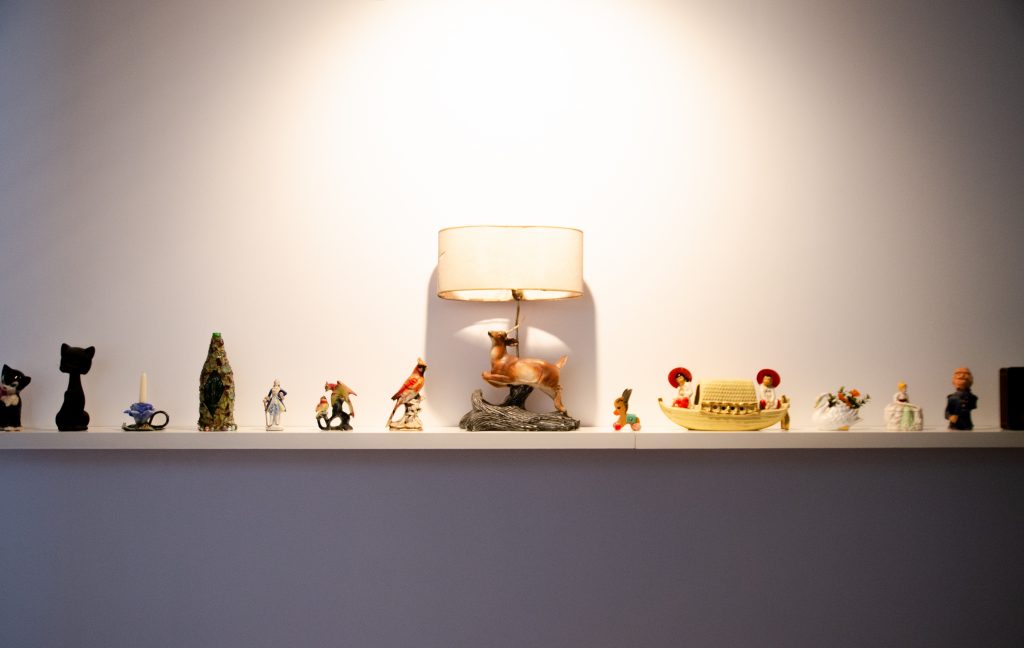 For her part, McDowell recalls fabricating an erroneous childhood memory from a photo she had once seen. Because she had seen a photo of herself in a tree as a child, she thought she could actually remember that event. However, she later realized she couldn't.
"What I was actually remembering was a photograph from that day, and not the actual life event." McDowell says. "It was a strange experience."
While these artists have both channelled their life experiences into their artwork, they have done so while speaking of larger themes of the human condition. This makes for exhibitions that are both accessible and profound.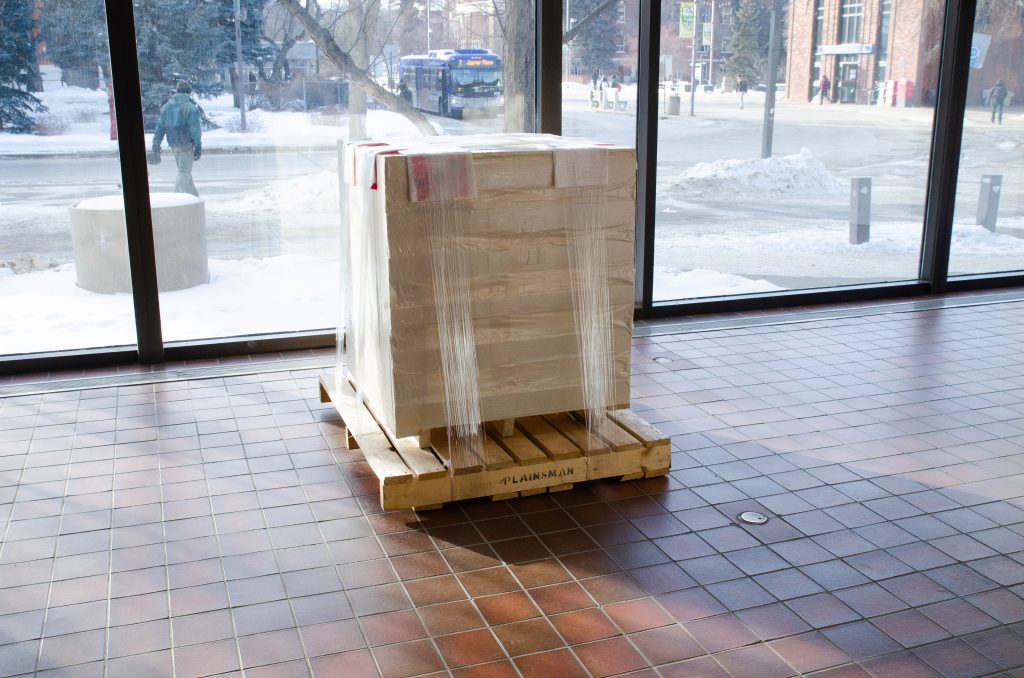 "There are a lot of things going on [in Peripheries]," Wade says. "I'm hoping people can see the show and get their own take on it."