Arts & Culture
Campus & City
Hilariously random and unforgivingly punishing: Shadow Production's "Lungs" explores the dark side of human nature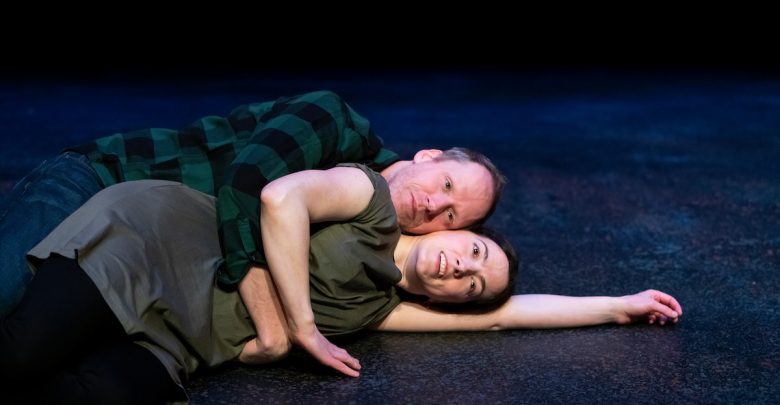 What: Lungs
When: March 13 – 31, 2019
Where: Varscona Theatre
Tickets: Matinee performances: $27; Evening performances: $36
Playwright: Duncan MacMillan
Director: John Lachlan Stuart
Featuring: Chris Bullough, Beth Graham
---
The bombastic dramatism of today's colourful news headlines might make you think it's the last day you can queue up in CAB's Timmies before the whole world implodes. Let's face it: the world can be a total shitshow sometimes, and frankly, it'd be understandable if you weren't sure if you wanted to bring someone new into it the way it is. Shadow Theatre's production of Lungs asks whether a couple should bring kids into a world where WWE stars have access to nuclear launch codes and Bhad Bhabie is a nationwide menace to parenting.

Duncan MacMillan's pointed question of whether children are the flowers of the Earth or an extension to suffering is animated by the Shadow Theatre cast. Lungs is a celebrated play that's traveled the world over since its release in 2011. The play explores the idea of how kids are a carbon pregnancy for the earth, and flirts with the idea of antinatalism not just for the sake of shock value, but to document a couple's relationship around themes of family, love, pain, and desire. The playbill calls for just Beth Graham and Chris Bullough to play the couple, giving a narrow but strong spotlight on the relationship's dynamics to cut through the noise of news headlines and Tweet-storms.

"It follows a relationship, and it's not an easy relationship," Graham explains. "It's complicated, like most relationships are, and it doesn't shy away from that."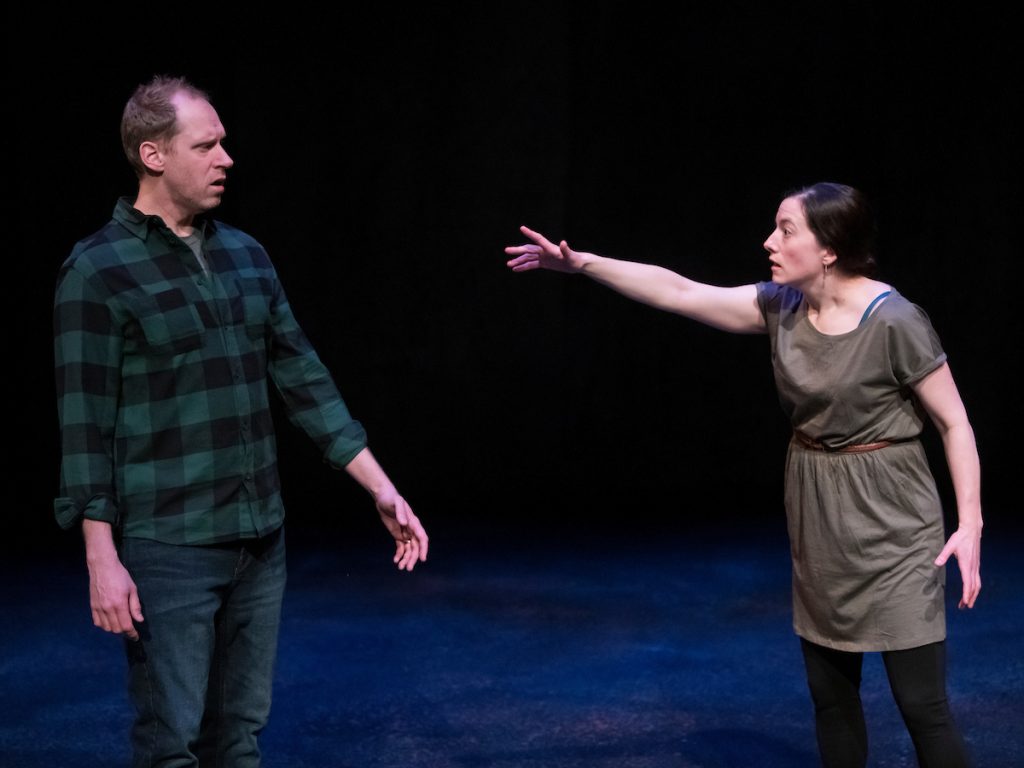 As an artistic piece, Lungs takes no prisoners. And considering its director, this is unsurprising: MacMillan was a key driver behind adapting 1984 to the theatre format, and clearly doesn't shy away from the darker shades of human nature — or at the very least imagining them. In contrast, Lungs itself was written in a modern context, but like 1984, it has so far done an unfortunately good job in predicting the near future in terms of its doom-and-gloom prospects: the planet is set to look like Mad Max: Fury Road by 2050, we're on track for a four-degree increase in average temperature, and Twitter beef/YouTube drama threatens to swallow the world whole. MacMillan's piece comments on how the family unit is affected by macro forces of the world, and how the world centuries from now will be influenced by the couple's choices.

"[The plot of the play] packs a lifetime between these two people in a compact show. It's very human… we're having a good time," Bullough says.

Taken together, Lungs is a marriage (pun totally intended) of dark omens and light-hearted humour resulting in an end product similar to real life: hilariously random and unforgivingly punishing. Ultimately, this piece manages to get through to what matters to every person. Really, we're all just ordinary people who procrastinate, leave the toilet seat up, and just like the cast, "like mint chip ice cream." No one is as brave as they claim, and we all brown our trousers trying to decide our future.

"We're learning a lot about the play, and ourselves as actors, and that is kinda hilarious,"

If you're a breathing human being and want to "see a slice of the human experience," as the cast puts it, this is a worthwhile experience.