Three additional rulings made after polls close in Students' Union election
Kate Turner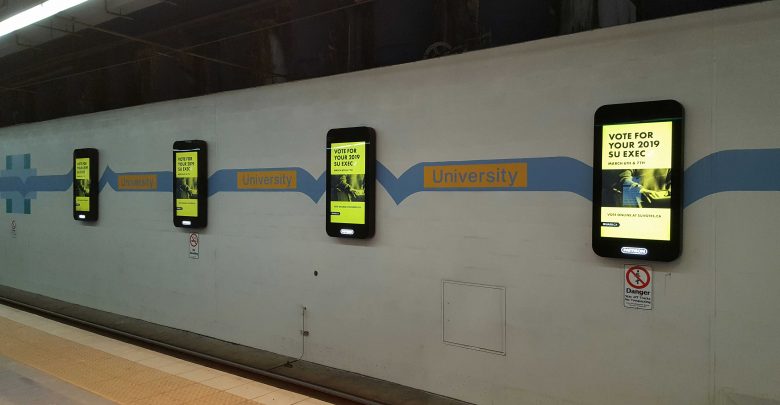 While the election is over, several rulings have been made regarding an overdue expense report, allegations of third-party campaigning, and a dispute over the value of a candidate's campaign materials.

Chief Returning Officer (CRO) Ilyas Gora handed down three decisions after polls closed on March 7. The first concerned Aboriginal Student Council (ASC) "Yes" side's failure to file an expense report on time. Two additional complaints were made against president-elect Akanksha Bhatnagar: the first concerned third-party involvement in her campaign and the second concerned the use of a professional photographer in her campaign materials. ASC will be fined for missing the deadline, and Bhatnagar was cleared of wrongdoing in both complaints.
The case filed against the ASC Referendum "Yes" side stemmed from their failure to submit their expense report form by 1:00 p.m. on March 5. These forms detail the expenses incurred by each candidate or campaign and allow for reimbursement to be distributed. The "Yes" side of the referendum filed their expense report at 12:45 p.m. on March 7.

The CRO ruled March 8 that the ASC "Yes" side will be fined $50.00 for the late report, and will not be able to have their external expenses reimbursed.

Two additional complaints were made by former Gateway editor-in-chief Jamie Sarkonak against then-presidential candidate, now president-elect, Akanksha Bhatnagar.

In the first complaint, filed on March 5, Sarkonak alleged a recent anonymous article published in Le Mouton Noir, a student publication based out of Campus Saint-Jean, titled "Opinion: Voici ce qui s'est vraiment passé au forum au CSJ" could have been published in order to harm certain candidates. Sarkonak said the article described Bhatnagar positively and Andre Bourgeois, the other presidential candidate, negatively, and that the anonymous author of the article could have been written by someone on Bhatnagar's campaign.

However, when the CRO investigated, he said he found that the alleged author of the article Sympa César, was not listed as a volunteer on Bhatnagar's campaign, and that there's no evidence she had directed him to write the article.

The second complaint against Bhatnagar stated that Kobe Amoh, a professional photographer, took free professional-quality photos of students who endorsed Bhatnagar in return for their support, which was published on social media. Sarkonak alleged Bhatnagar gained an unfair advantage from the exchange of the photos, non-trivial in value, for support, and that they should be assessed at market value, which would put Bhatnagar's campaign budget over the limit. In her proposed campaign materials, Bhatnagar had not included the photos.

The ruling, handed down March 8, stated Bhatnagar had not broken any rules, citing a bylaw which says volunteer services should be assessed at a market value of zero. The CRO found photography to be "a widely-held expertise" and cleared Bhatnagar of any rule-breaking.