Getaway
Students' Council follows bylaw, students shocked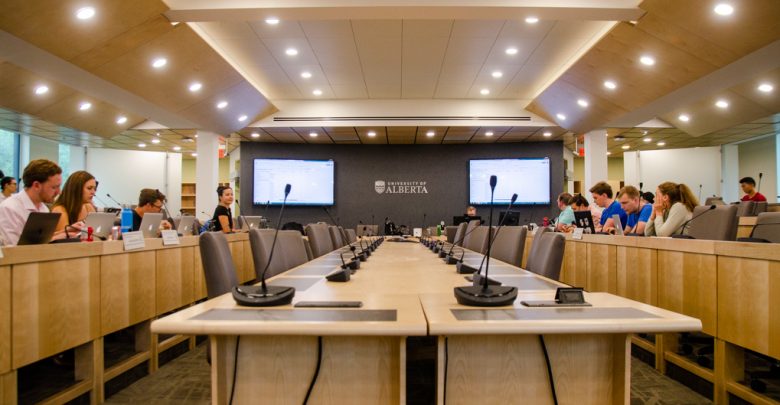 Getaway: Reef Leafson, president of the Students' Union, said this is an important day in the history of Students' Council. "I'm so happy that we were able to achieve this today," he said. "I think it bodes well for things to come."
In a Students' Council meeting, council followed all bylaws, making it through an entire meeting without breaking bylaw once.

While it seems common for Students' Council to break bylaw in meetings when deciding on important topics, in their bi-weekly meeting on February 29, council didn't break any.
Speaker Jim Bearaclaw announced the victory at the end of the meeting and was met with thunderous applause from councillors and guests.

Reef Leafson, president of the Students' Union, said this is an important day in the history of Students' Council. After the rocky start of the year, and middle of the year, Leafson said this meeting should set the tone for the rest of the year.

"I'm so happy that we were able to achieve this today," he said. "I think it bodes well for things to come."

While there were moments during the meeting where council came close to breaking its own rules, they managed to make it through following all rules and procedures.

Aiden LeHats, writer for The Getaway, was sitting in the audience and witnessed the meeting. He said he didn't know what he had seen and was "shocked" by the achievement.

"I didn't know if they were going to make it through," LeHats said, "But now I don't know how I'm going to meet post count."

While Leafson said he was "hopeful" for the next meeting, time will tell if council has now changed for good and if they will continue to follow the rules they created to govern themselves.