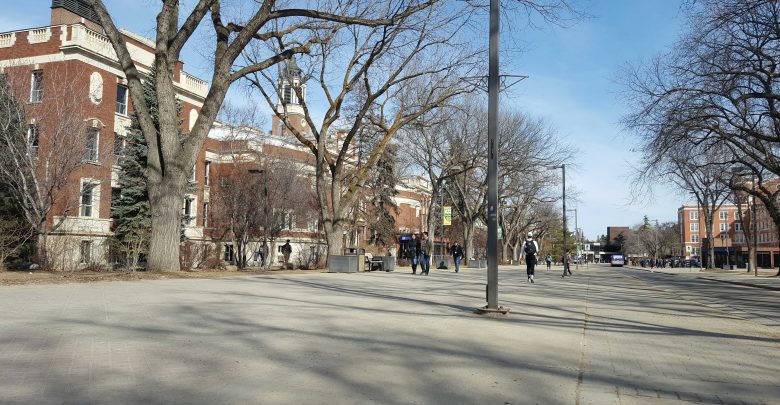 Using data collected from surveys and tabling sessions, the university is hoping to see how the main road intersecting North Campus can be improved for the community.

Officially known as the 89 Ave. Students' Boulevard Concept Plan and Implementation Strategy, the project was looking to hear how students, faculty, and community members interact with the street, which extends six city blocks.

In the future, the university would like to redesign the area to ensure it reflects stakeholder's patterns of usage. The renewal project had two pop-up consultation sessions in the Students' Union Building and Rutherford Library, as well as an online survey which closed on March 27. The data collected will be released in the fall.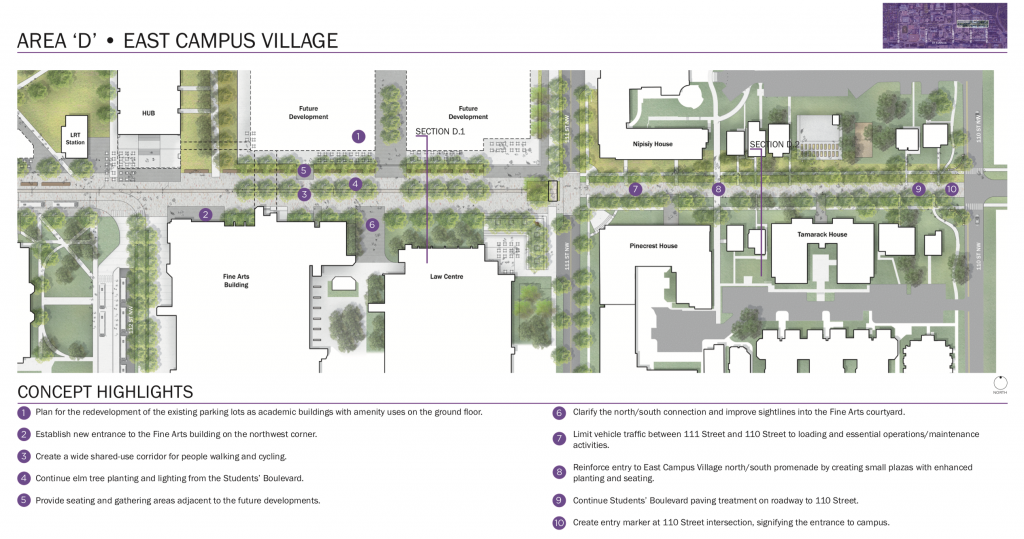 Phil Rinn, university architect and manager of campus planning and development, said the project currently has no funding attached to it, other than what is required to enable their consultation efforts.

"What we are looking at here is really an integrated, multimodal promenade that functions as a spine for campus life," Rinn said. "We want to know… how do students use the space now and how would they… use [it] if a reimagining took place."

In an email, Students' Union vice-president Emma Ripka said the pop-up sessions managed to engage a large number of students. She said some of the things she's heard from students is that they hope the project will potentially focus on pedestrian and cycling traffic.

"Although this project is still only in the planning phase, the SU's main advocacy points will be safety and universal design," she said.

Rinn added that everyone on campus uses the space differently. He said some people see it as a way to get to class or work while others use the boulevard for the bus loop or as a place to sit in the summer for a break during the day.

"This is about more than just a corridor to funnel traffic," Rinn said. "We want to enable everyone to show us how they use the space so in the future… we can better it."


The project would not rebuild the entire street, Rinn said, but categorize sub-projects which would be completed as funding became available. These would then be coordinated with the City of Edmonton and other university building projects.

Ultimately, Rinn said the feedback gathered has helped the team see what properties people identify with this space.
"This space already functions as a welcoming, collegial identity [for the university]," he said. "We want this to continue, through all seasons, in a way everyone can identify with."
With files from Nathan Fung.