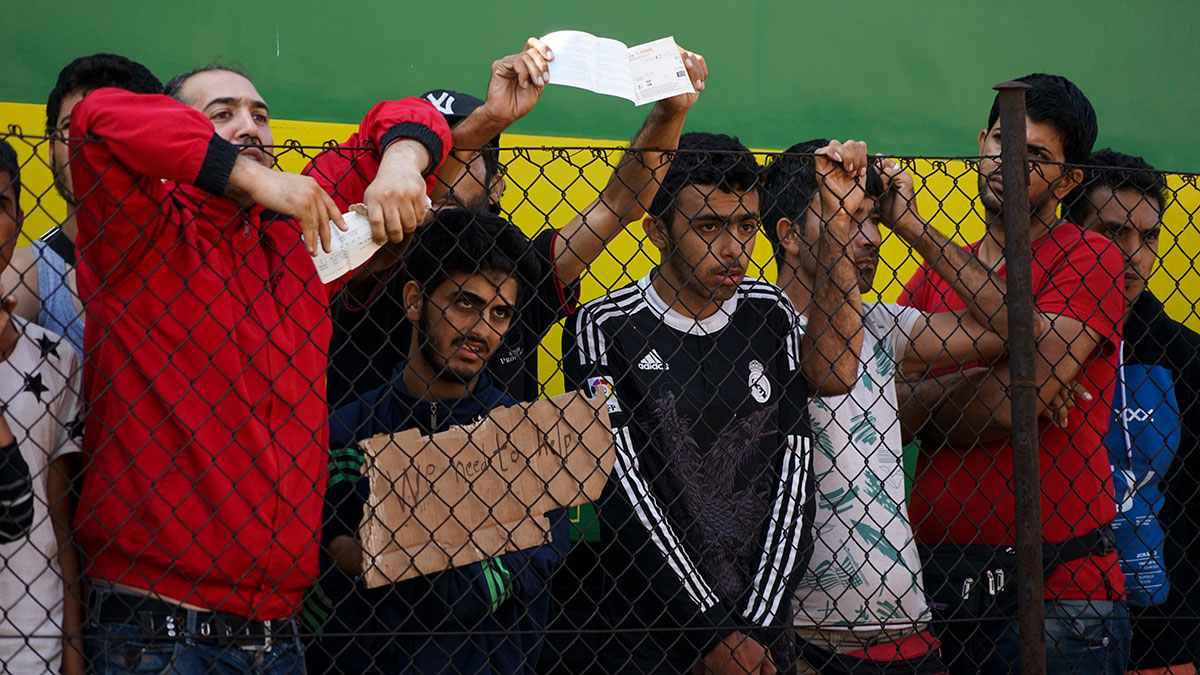 As Prime Minister Justin Trudeau races to resettle 10,000 Syrian refugees in Canada by New Year's, and Alberta's Premier Rachel Notley winds up her efforts to welcome some 1,000 to Edmonton alone, I think it's time we stopped sipping the kool-aid and smelled the coffee.
I believe it's our moral duty to help those in need, and I recognize that most Syrian refugees are good people deserving of sanctuary. Most will integrate peacefully into Canadian society. Few among them pose legitimate security threats. Yet for humanity's sake we must admit no refugees.
I speak with an open heart, so hear me with an open mind. Mr. Trudeau originally budgeted $250 million for his refugee plan, or $10,000 per refugee. According to the Canadian Press, documents leaked on November 20 reveal the costs to be $1.1 billion over six years, or $44,000 a person. This does not include ancillary costs downloaded to other levels of government such as healthcare, education, or general administrative costs. This is no surprise as private charities usually need $30,000 to resettle someone successfully.
If you think these costs are irrelevant, think again. In terms of opportunity costs (the difference between what you get and what you give up) this deal stinks of stupidity that borders on sadism. According to the UNHCR there are 1.7 million Syrians seeking sanctuary in Turkey. Of those, roughly one-third live in refugee camps. The remaining 1.1 million people are still seeking sanctuary: as of 2014 it was estimated that up to 400,000 lacked basic shelter, security, and even sustenance.
Thankfully, Turkey is building more refugee camps — Kilis Oncupinar is a permanent camp made of repurposed shipping containers. There, refugees are provided with healthcare, primary schooling, and basic necessities. They even have internet access. All told, 14,000 people live in Kilis, which costs about $30 million CAD/year to operate, or at a cost of $2,142/person.
If we genuinely want to help our fellow humans then Trudeau's plan fails, disgracefully so.  We should use the allotted money to fund refugee camps in Turkey, Jordan, or Lebanon. For $1.1 billion we could fund spaces for something like 513,500 people for a year, which would account for every single unaccommodated Syrian in Turkey.
For every refugee we accept, we condemn twenty others to fear and famishment.
Even if we spent the money over six years, we would still fund spaces for 86,000 people, each as deserving as the 25,000 we would otherwise help.
This is reason enough to accept my conclusion. But there's more.
We are struggling at home. Here in Edmonton our homeless and women's shelters are inadequately funded, our food bank is starving for donations, and according to the Business News Network, Alberta has lost some 63,500 jobs in the first eight months of this year. Rebel Media estimates that over 100,000 Albertans will have lost their jobs by December 25. Merry Christmas.  
And these are the lucky ones. The CBC says there are 2,252 chronically homeless Edmontonians. Hundreds live hand-to-mouth in the River Valley. This story of hopelessness and despair is repeated across Canada. All told, there are 30,000 chronically homeless Canadians. They are urban refugees. They need our help.
Some say this is impossible to fix, that there will always be a destitute class. I point to Medicine Hat, which has recently eradicated chronic homelessness at a cost of $20,000 a year per person. Even if we assume similar programs would be twice as expensive to run in larger cities, $1.1 billion would still be enough to end abject poverty here in Canada.
For me, charity starts at home: we must take care of each other before taking care of the world. Even if you disagree, is it not better to care for half a million refugees abroad than for 25,000 at home? Either way, the logic inevitably leads to a single conclusion: for humanity's sake Canada must admit no refugees.