Fate of the FAMFs: Engineering fee fails while Arts and Education fees pass
Adam Lachacz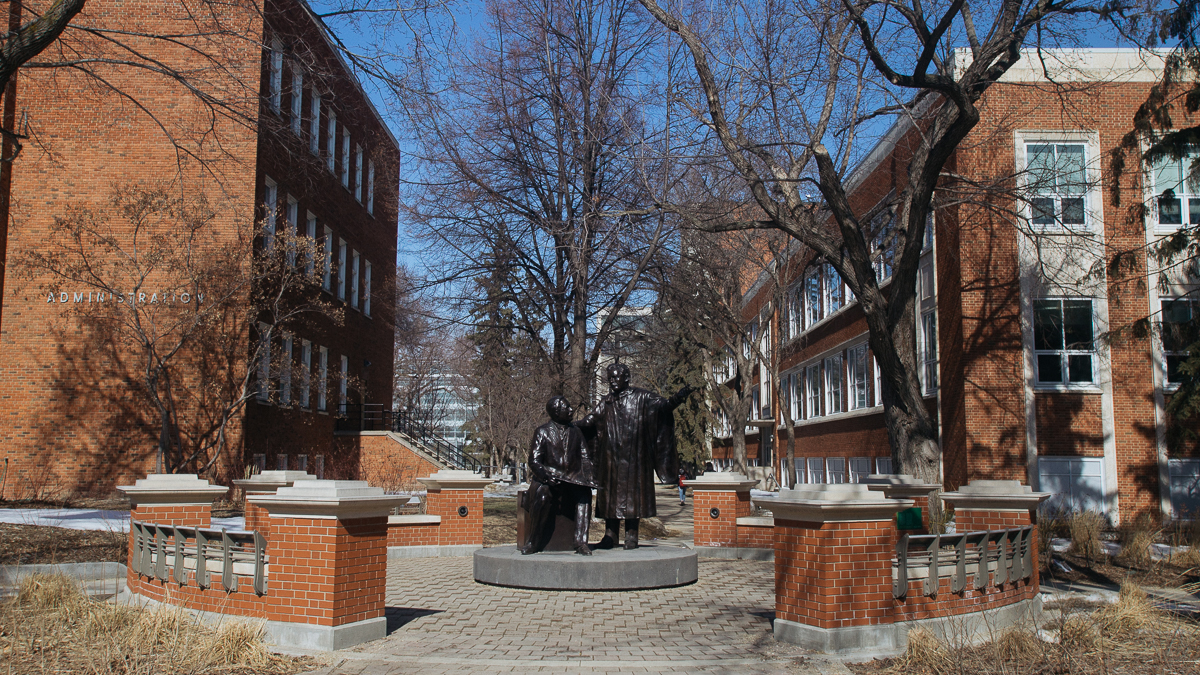 Students voted on three faculty association membership fees were voted on March 7 and 8.
The Engineering Students' Society (ESS), the Organization for Arts Students and Interdisciplinary Studies (OASIS), and the Education Students' Association (ESA) all had referendums for their fees. At the polls, students were asked if they supported proposals for their respective faculty association membership fees (FAMFs).
No fee increase for engineering
The ESS referendum, which asked students to increase their FAMF from $7 per semester to $20, failed. With a 30 per cent voter turnout, 48 per cent of students voted against the increased FAMF, while 44 per cent supported the proposal.
While presenting their FAMF proposal at Students' Council, the ESS said they hoped to triple their operating budget with the increased fee. They said the money would have been used to provide more support services, events, and funding for student groups and projects.
Students' Union president Marina Banister was skeptical of the proposed increase, but said that ultimately engineering students should decide themselves whether they support the fee or not.
The current $7 per semester fee will stay in place until it expires in August 2019. The ESS will then need to present a proposal to Students' Council.
ESS president Josh Goselwitz said further student consultation will be carried out before any new proposal is crafted.
New fee for arts students
For the first time, arts students will be paying a FAMF starting in Fall 2018.
64 per cent voted yes to a $2.50 per term fee until Winter 2020. The fee will impact 6,000 Faculty of Arts students and inject new funding to support OASIS initiatives.
50 per cent of the fee will be allocated for student granting, 30 per cent for subsidizing events, and 20 per cent for the creation of an OASIS student discount card.
When the fee proposal was presented to Students' Council, SU vice-president (external) Reed Larsen was critical of the FAMF. He said he was concerned about the lack of financial accountability OASIS has in place.
OASIS president Ben Angus said he hopes that now that the FAMF has passed, a more thorough granting committee will be developed. He said a better outreach plan should be designed to allow the collected money to go to good use.
Restructured education fee passes referendum
Education students will pay an opt-outable $8 fee starting next fall. This FAMF replaces the current $10 opt-in membership fee.
The new fee will increase the ESA budget from around $8,000 to $20,000 per year. The ESA said the amount of money received will be spent on events, professional development programs, and student membership in the Alberta Teachers' Association.
Students' Council reacted positively to the FAMF proposal earlier this year. Education councillor Jimmy Thibaudeau said he supported the FAMF as it would provide more stability in funding for the ESA.
The ESA did not respond to requests for comment.