L'Express to serve turkey dinner on June 15 to commemorate its closing
Calvin Chan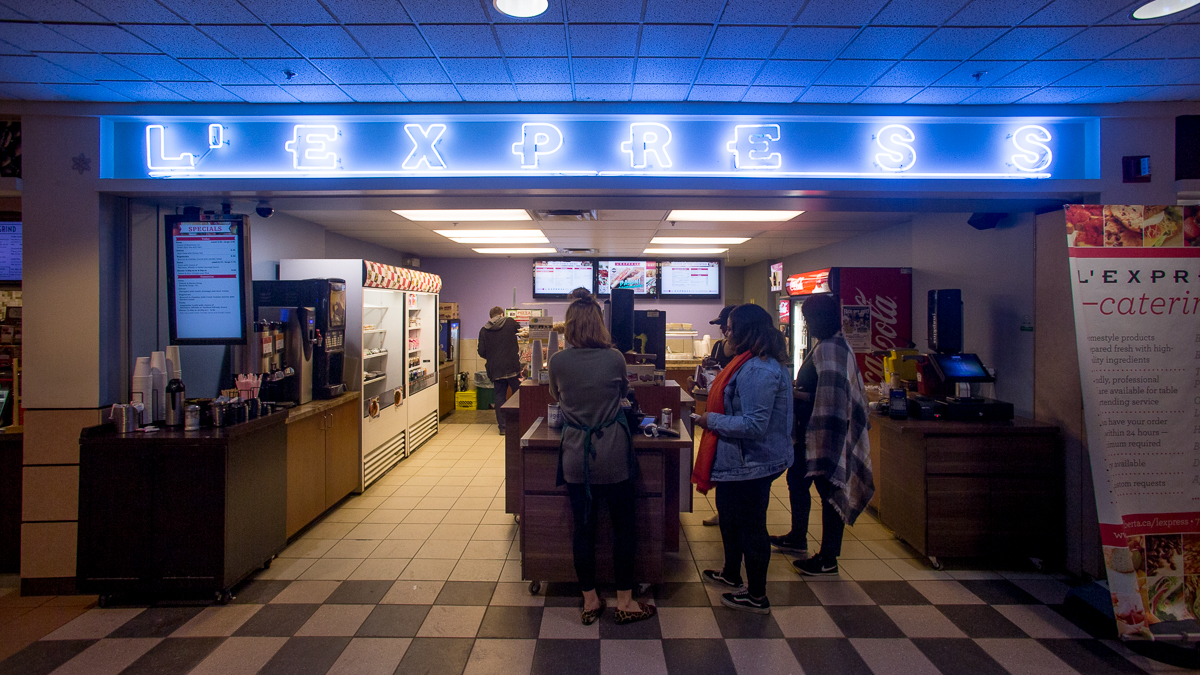 After over 30 years of operation in the Student Union Building, L'Express, the SU owned business, will be celebrating its last day on June 15 with their most popular item: a traditional turkey dinner.
L'Express' turkey dinner with roast turkey, vegetables, dressing, cranberry sauce, and mashed potatoes drizzled with gravy has become a Thanksgiving and Christmas staple for many staff and students on campus. As the operation closes this month due to declining revenue, Students' Union vice-president (operations and finance) Emma Ripka said the business is celebrating its long history of providing "home-cooked style" meals to the campus community by bringing back its most classic dish.
"It's a celebration for L'Express because it's been around for so long," Ripka said. "It's like a piece of SUB."
Those interested grabbing a classic taste of L'Express before it closes can purchase the turkey dinner on June 15 from 11 a.m. till 9 p.m. for $9.50.
While L'Express' front end store will be closing, the SU will be expanding its catering options. Students and staff looking to revisit L'Express most popular items including the turkey dinner and their macaroni and cheese can still get their fix through group catering.
Aside from L'Express, Taco Time in SUB will also be closing this month. Their locations will be replaced by Hula Poke and Konz Pizza respectively.
On the loss of the "home-cooked style" meals provided by L'Express, Ripka said she'll be working to promote similar items at other SU-owned restaurants, such as Deweys' vegetable penne.
For fans of L'Express' hashbrown and eggs breakfast, Ripka suggests trying Deweys' "all-day" breakfast, which runs from opening till 5 p.m.
Ripka said SU's SUBMart may also experience rebranding this year as the team considers incorporation of additional food options and potential conversion into a grocery store.
The closing of L'Express was announced earlier this year, as it reached the end of its five-year lease. Ripka said the eatery's popularity and profit margin had been in decline for several years. While some may be disappointed to see L'Express go, Ripka said the change will benefit the SU in the long run.
"There's this constant balance running a not-for-profit," Ripka said. "The goal is not to make profit but you need to make enough revenue to ensure your organization remains sustainable."
Ripka described the overall feeling as "bittersweet."
"L'Express has been here so long it's almost like a tradition," she said. "But change is important, and we're very excited about the catering option."