Year in Review: UAlberta's top news stories of 2018 (part one)
Missed some of the big headlines from this year? Don't worry, we've got you covered
Nathan Fung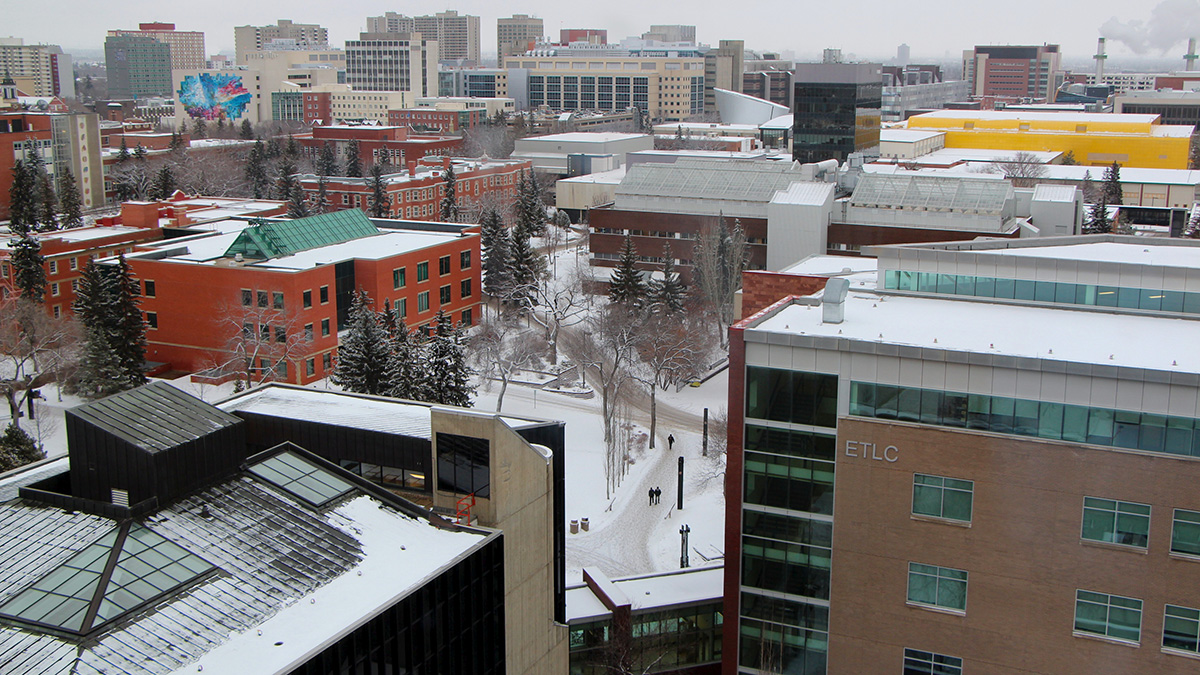 From a fake university website that plagiarized the University of Alberta's history to a joke on social media that went horribly wrong, a lot of crazy things happened on campus over 2018. Here are some of the top stories from the first half of the year.
Fake Californian university website copies University of Alberta history
In February it was discovered that the website for a non-existent Californian university had closely modelled its own history from the U of A.
California South University, an institution supposedly based in Irving, California, claimed to have its own francophone campus — also called Campus Saint-Jean — as well as its own Butterdome. The similarities were due to the extensive copying of the U of A's Wikipedia page.
In response, the university launched a takedown request and the site had been down for some time. However, as of December 2018, the website is back up in all its copy-and-pasted glory.
Referendum for renovating Myer Horowitz Theatre fails
Plans to renovate the ageing Myer Horowitz Theatre in the Students' Union Building came to a halt after students voted "no" to the Student Events Initiative during the Students' Union elections from March 7 and 8.
If passed, students would have paid $8.25 per semester till 2020 and $16.50 per semester after 2020 to support renovations to the theatre, as well as $200,000 in grants for student groups.
Since the referendum was unsuccessful, the Students' Union has since planned a new fee that would go towards the renovation of student spaces across campus. Students are expected to vote on the proposal in 2019.
Hikes to international student tuition and residence rent sparks protests
At a Board of Governors meeting on March 16, the university agreed to several fee increases, including raising of international student tuition by 3.14 per cent, residence rates by four per cent, as well as a costlier all-you-can-eat meal plan.
The increase drew ire from students, which increased after the university learned it would be getting more in government funding than they'd expected. And following a town hall event at ECHA with university president David Turpin, students followed him back to his office in SAB and held a protest in the hall outside his door for over an hour.
Another protest was organized the following month, but the university said it would not revisit the fee increases.
Dangerous experiences in FAB leads to town hall
Concerns were raised when a student walked into two men weighing cocaine in a washroom in the Fine Arts Building on March 29. The incident sparked a call by the Music Students' Association for a review of the security measures in the building — saying that current measures were inadequate and that other kinds of experiences with trespassers in the building, such as stalking or harassment, were frequent.
Following a town hall in April where students and staff recalled some of those experiences, the university announced that new measures would be taken, such as the installation of security cameras, additional guard presence in the building
Student charged after making joke bomb threat online
In April third-year electrical engineering student Ryan Fang was charged by police for "uttering threats and conveying a false message with intent to injure or alarm" after he posted a message on the social media platform Chillabit saying he was planning to plant a bomb on North Campus as well as at Campus Saint-Jean.
Fang said the post was intended as a joke and that he had no intentions of carrying out the threat. Later in August, he was given a conditional discharge and did not receive a permanent criminal record